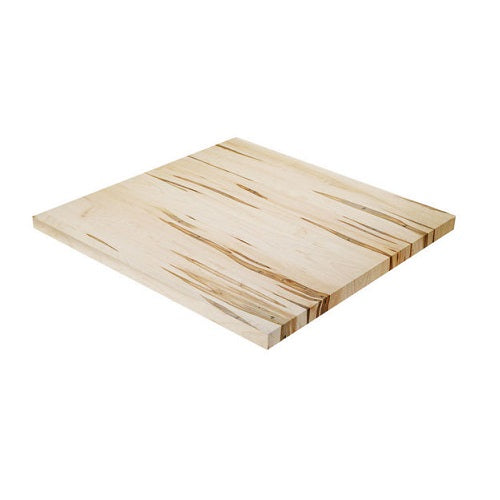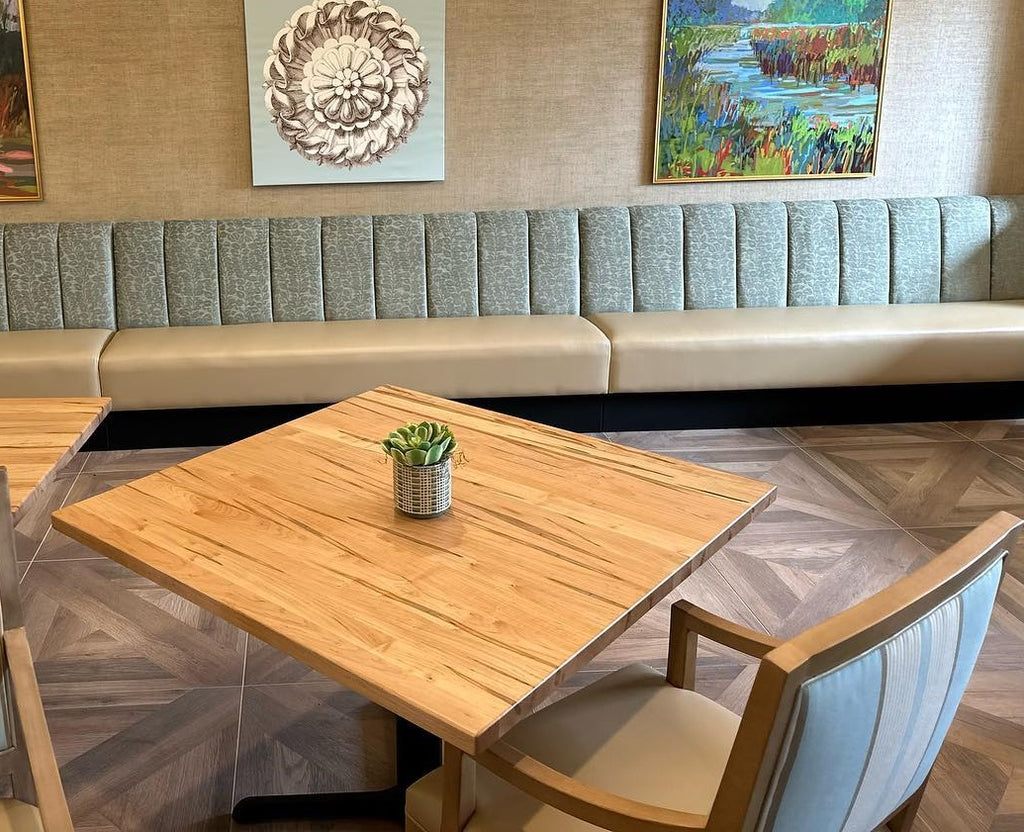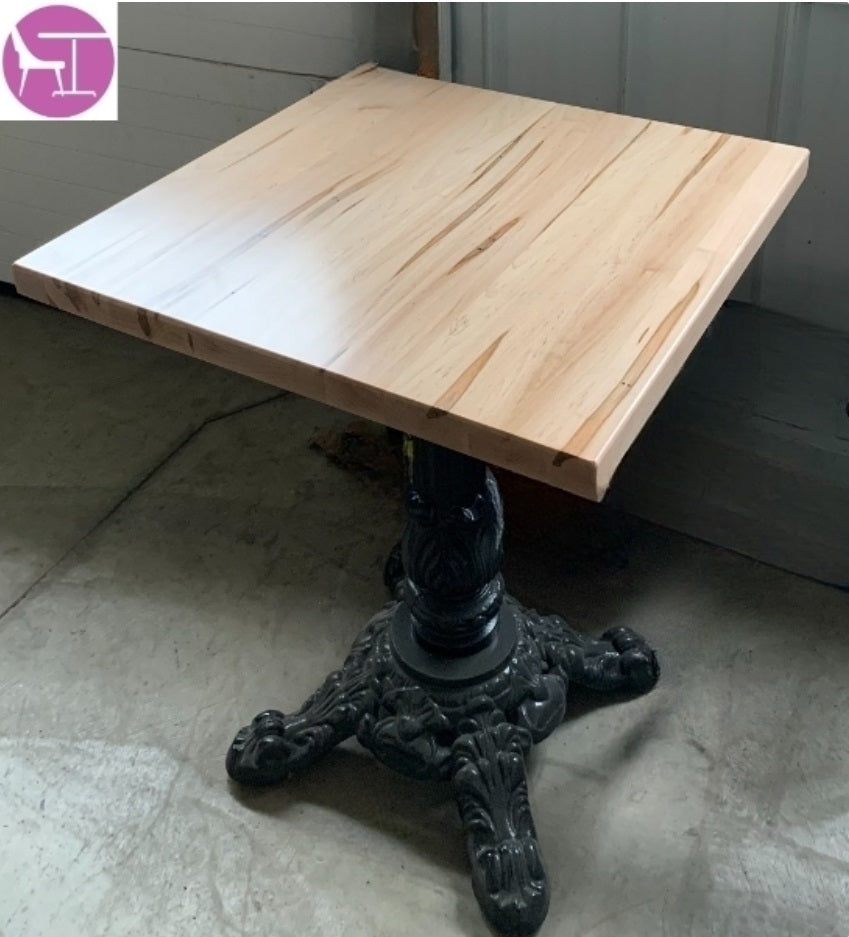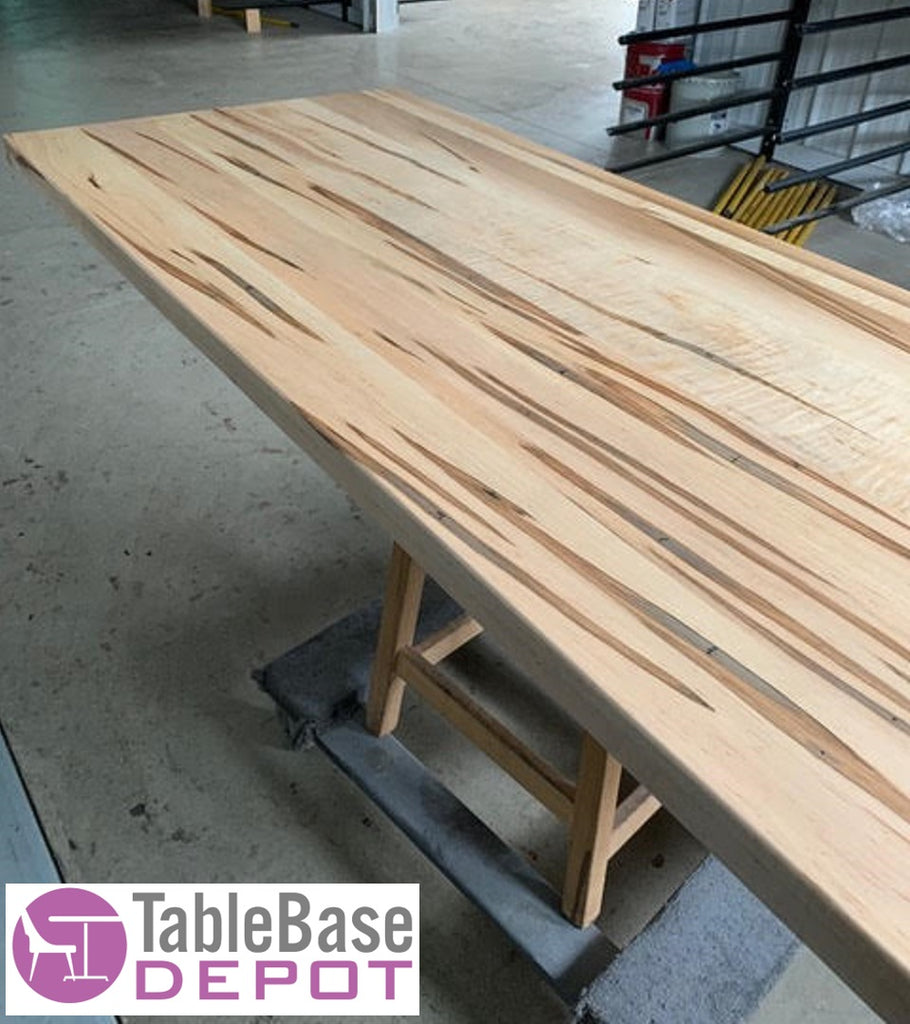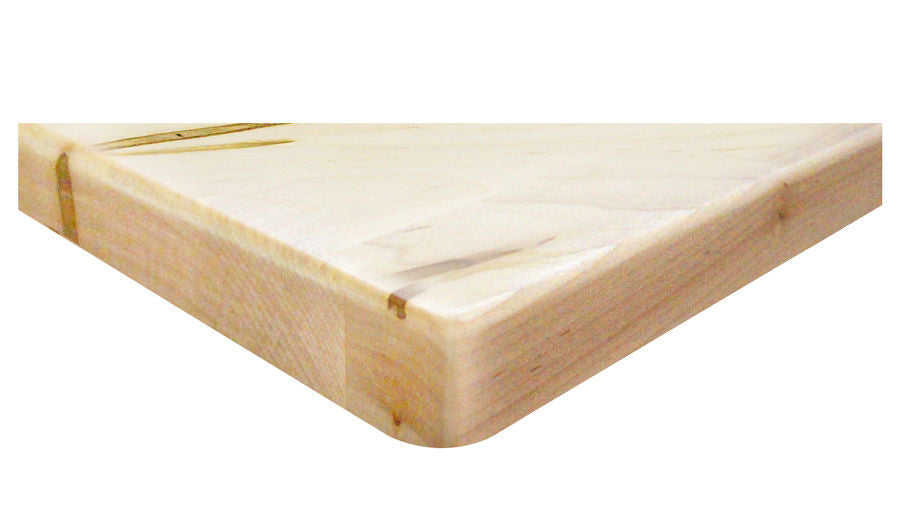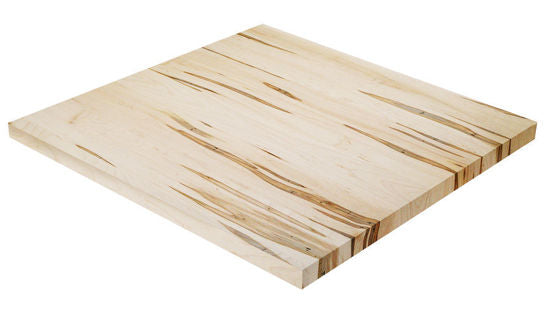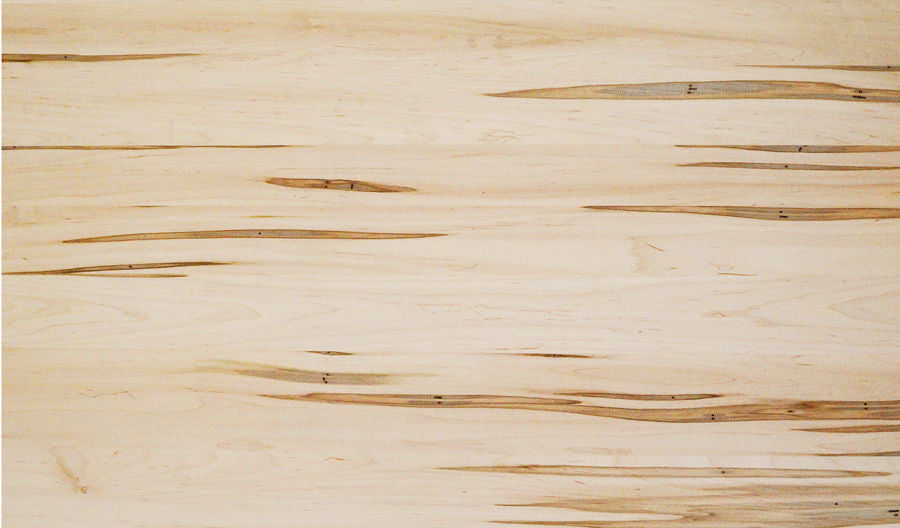 Reclaimed Wormhole Style Maple Restaurant Table Tops
1.5″ Thick Solid Maple
UV protection for fading
Other available thickness: 1", 1-1/2", 1-3/4", 2", 2-1/2"
Wormy Maple is the term used for lumber with dark streaks of discoloration throughout the board.
Wormy Maple is a grade of Maple, specifically selected and sorted to show mineral streaks and color variations caused by the Ambrosia beetle.
The beetle infests the live Maple tree, depositing larvae that bore small "worm holes" and discolor the wood.
24″X24″x1.5″
24″X30″x1.5″
30″X30″x1.5″
24″x42″x1.5″
30″x42″x1.5″
30″x48″x1.5″
36″x36″x1.5″
36″x48″x1.5″
30″x60″x1.5″
36″x60″x1.5″
36″x72″x1.5″
36″x96″x1.5″
42″x42″x1.5″
48″x48″x1.5″
24″Rx1.5"
27″Rx1.5″
30″Rx1.5″
36″Rx1.5″
42″Rx1.5″
48″Rx1.5″
52″Rx1.5″
60″Rx1.5″
Commercial Grade Table Top
Custom Sizes Can Be Requested
Quick Ship Item