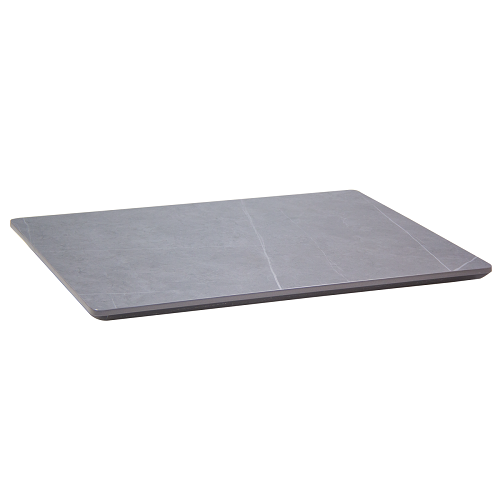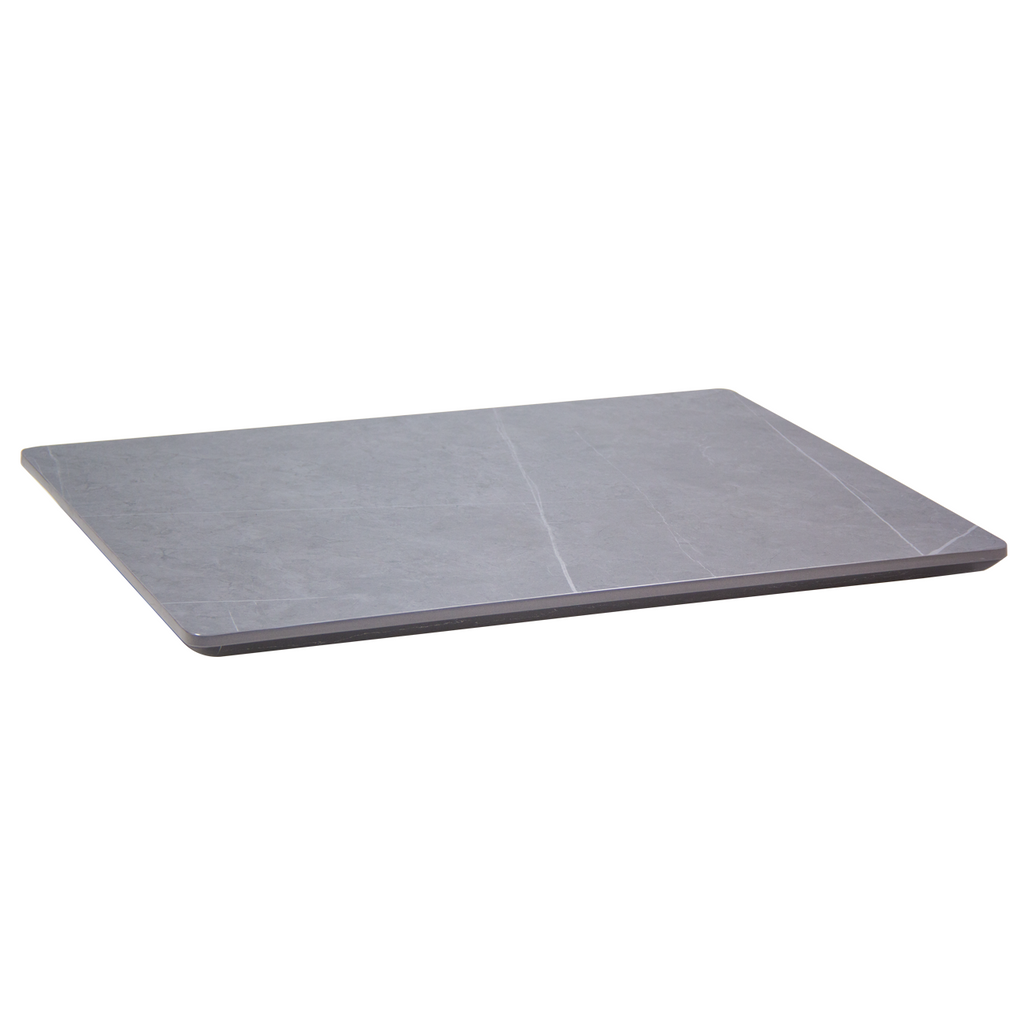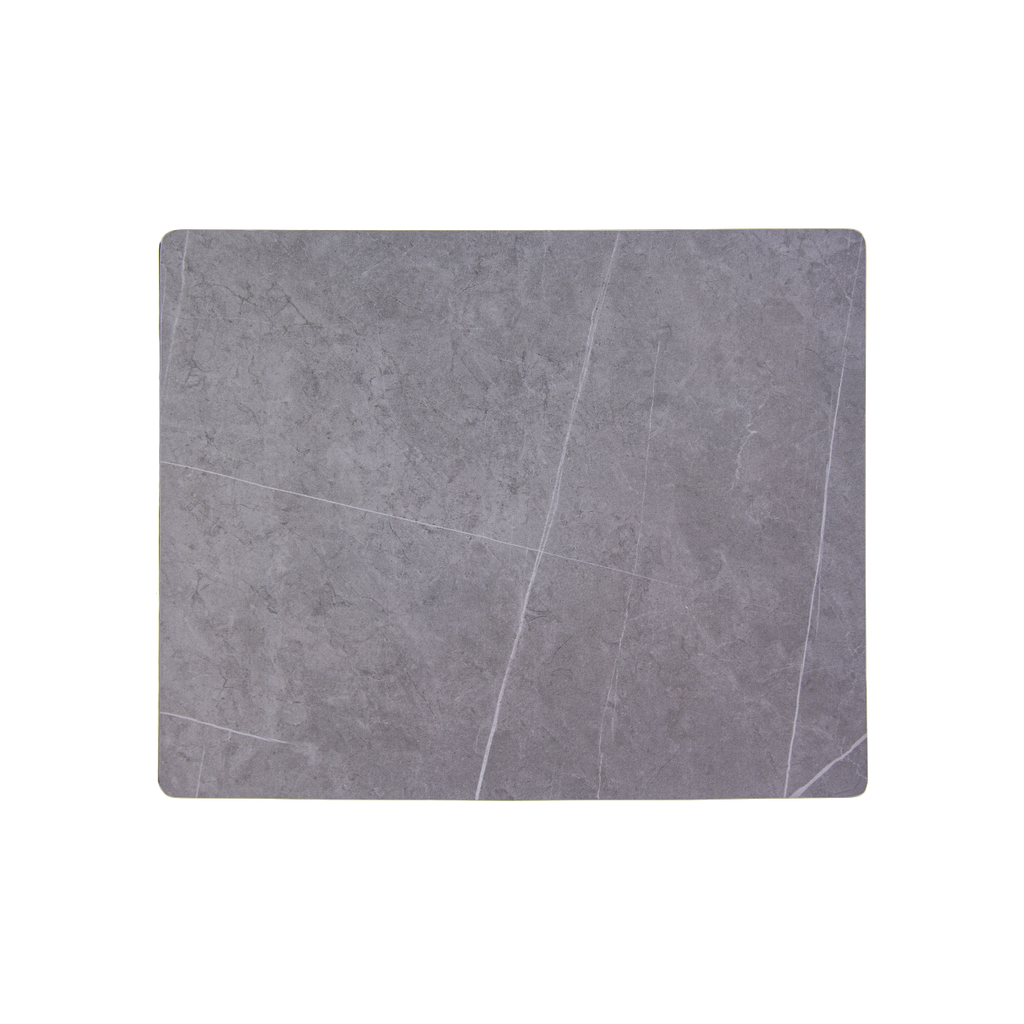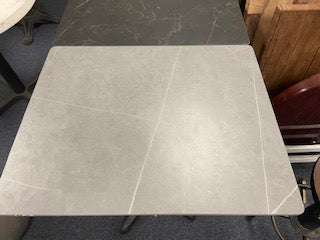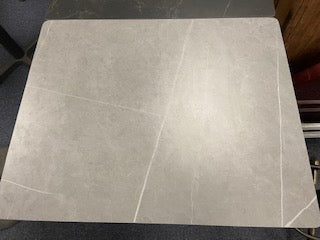 Polished Concrete Finish Faux Stone Outdoor Restaurant Patio Table
Sintered stone is a material that consists primarily of natural clay, minerals derived from granite, silica and feldspar powder, and other inorganic oxides. These natural raw materials undergo a special process that involves pressing and heating them to create a specific shape and size.
This sintered stone table top is suitable for both indoor and outdoor use. The round top has a diameter of 24" and a thickness of 1", making it a durable and sturdy surface. It is resistant to scratches and weather damage, and it can withstand high temperatures without sustaining damage.
One of the main advantages of sintered stone is that it has zero porosity, which means it does not absorb dirt or moisture. This property makes it easy to clean and maintain. Additionally, the sintered stone is resistant to fading, ensuring that the table top retains its original color and appearance for years to come.

Quick Ship Pre-made*
1 1/8″Thick
UV protection for fading
24″x24″
24″x30″
30″x30″
30″x48″
36″x36″


30″x60″ 
30″x72″
24″Diam
30″Diam
Quick Ship Item