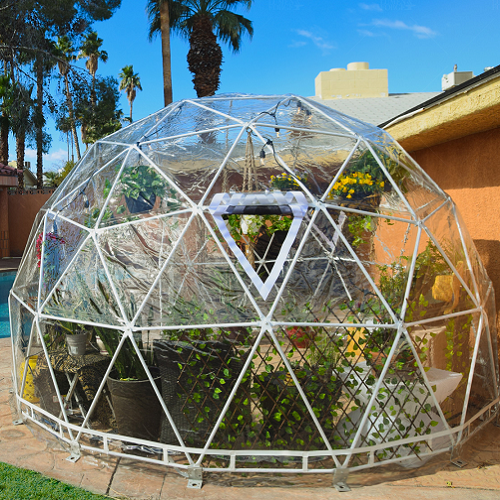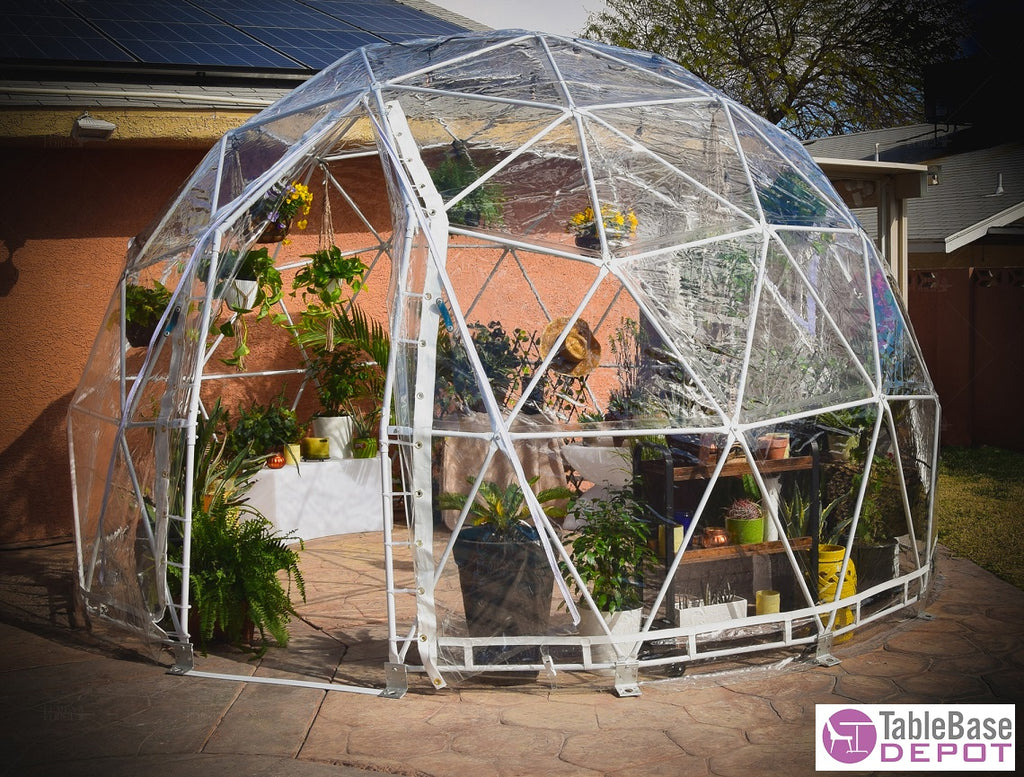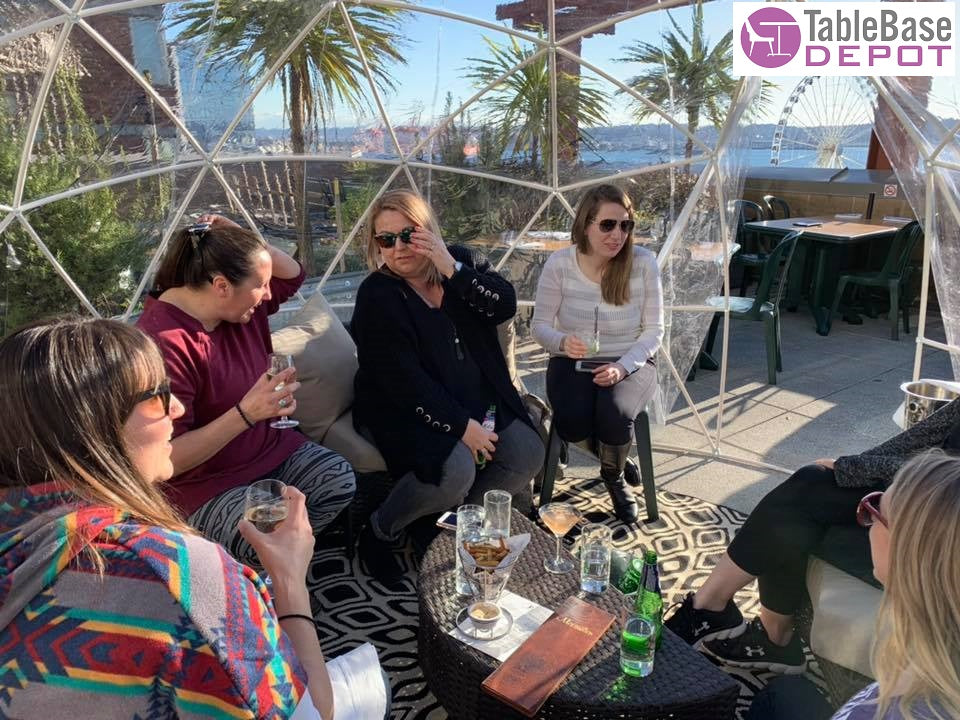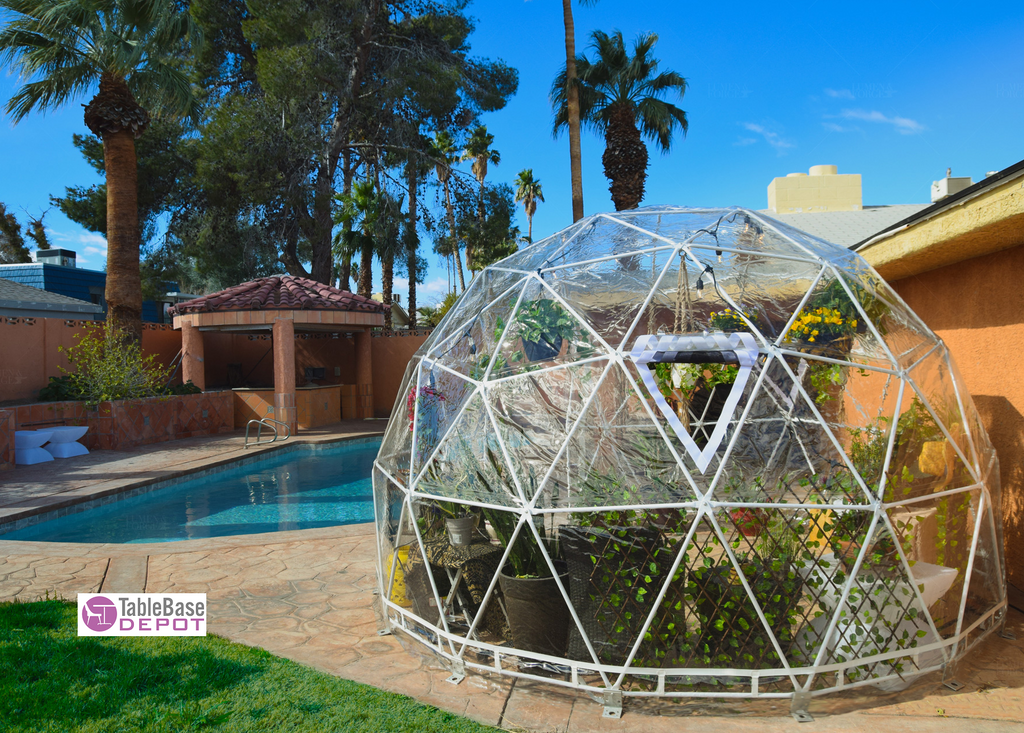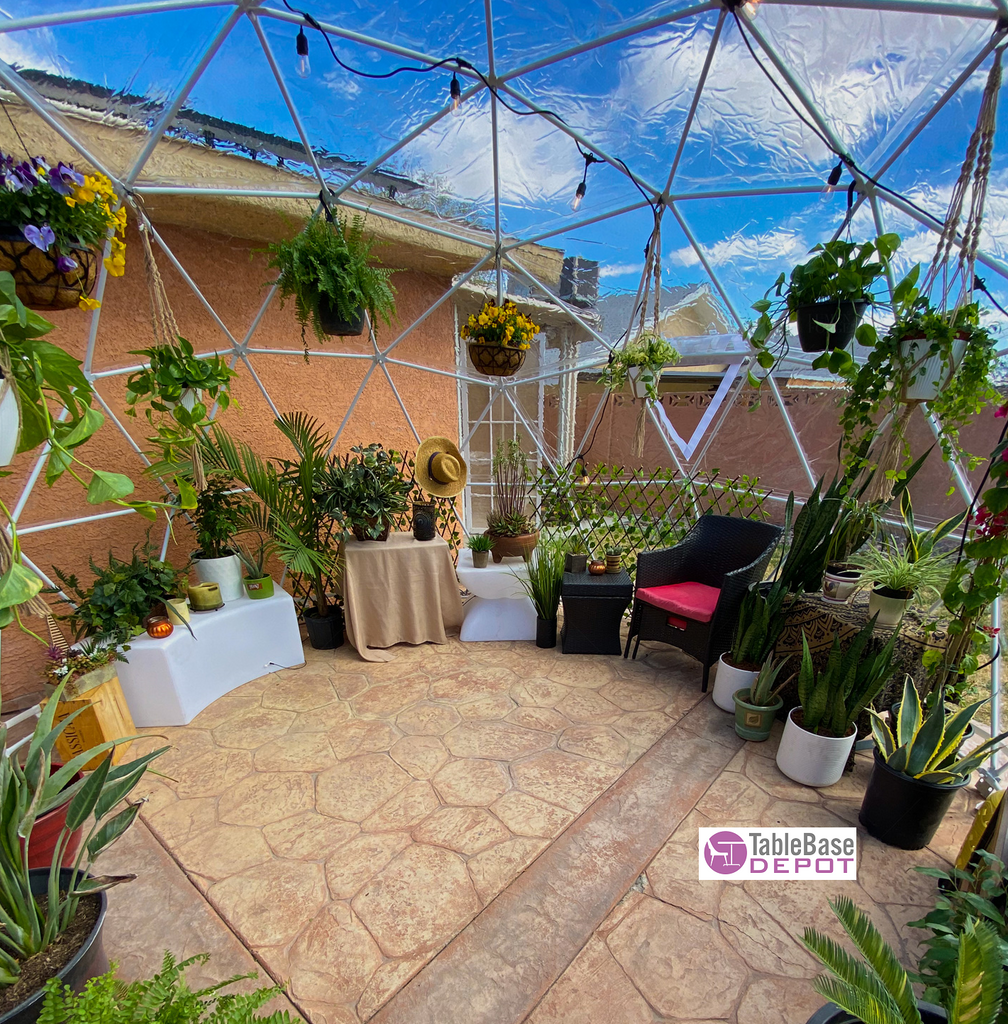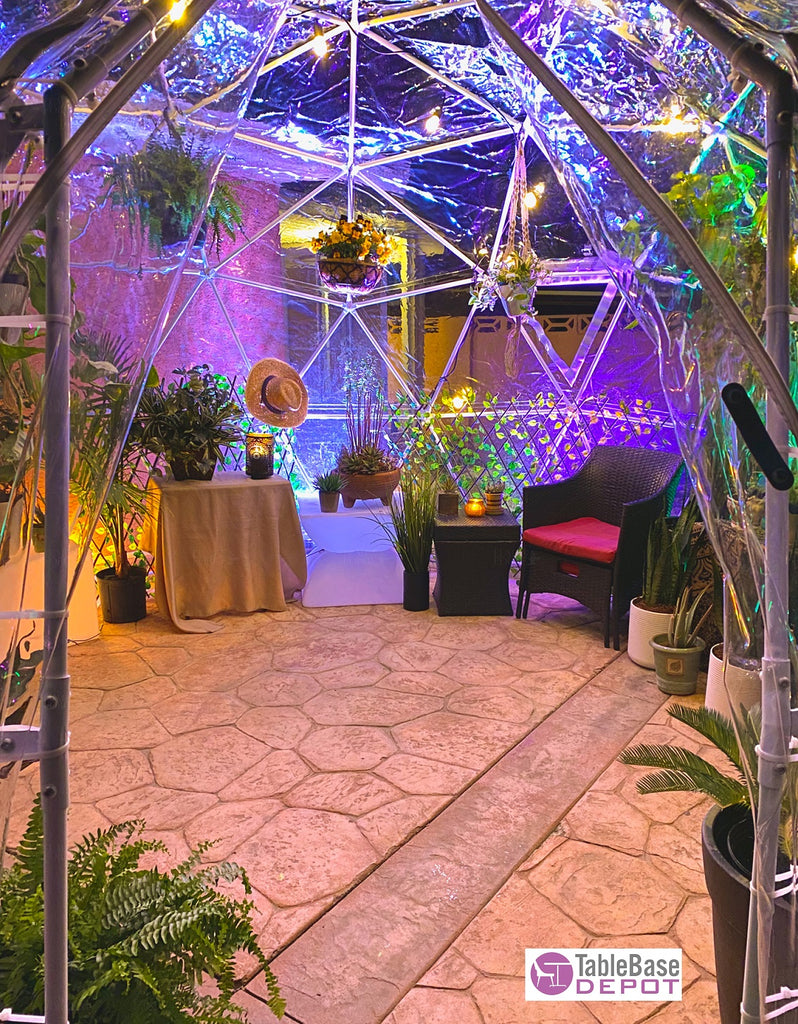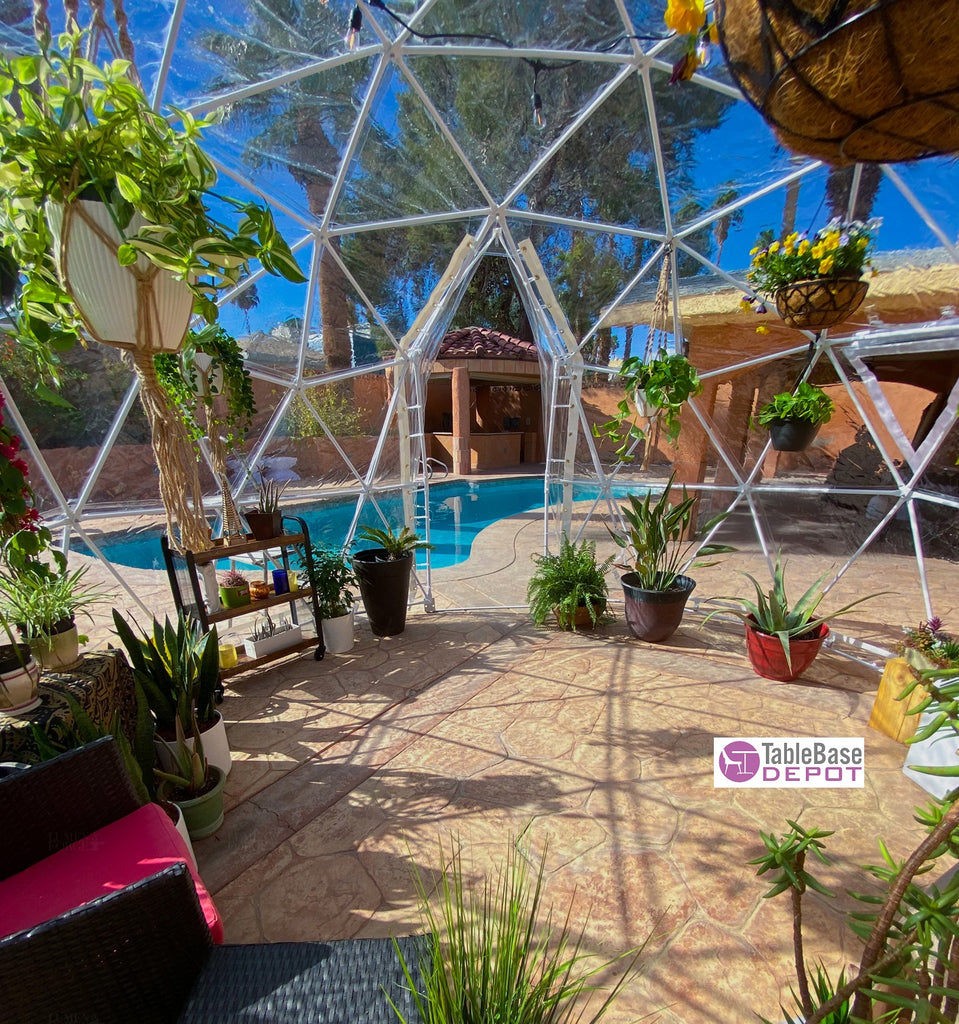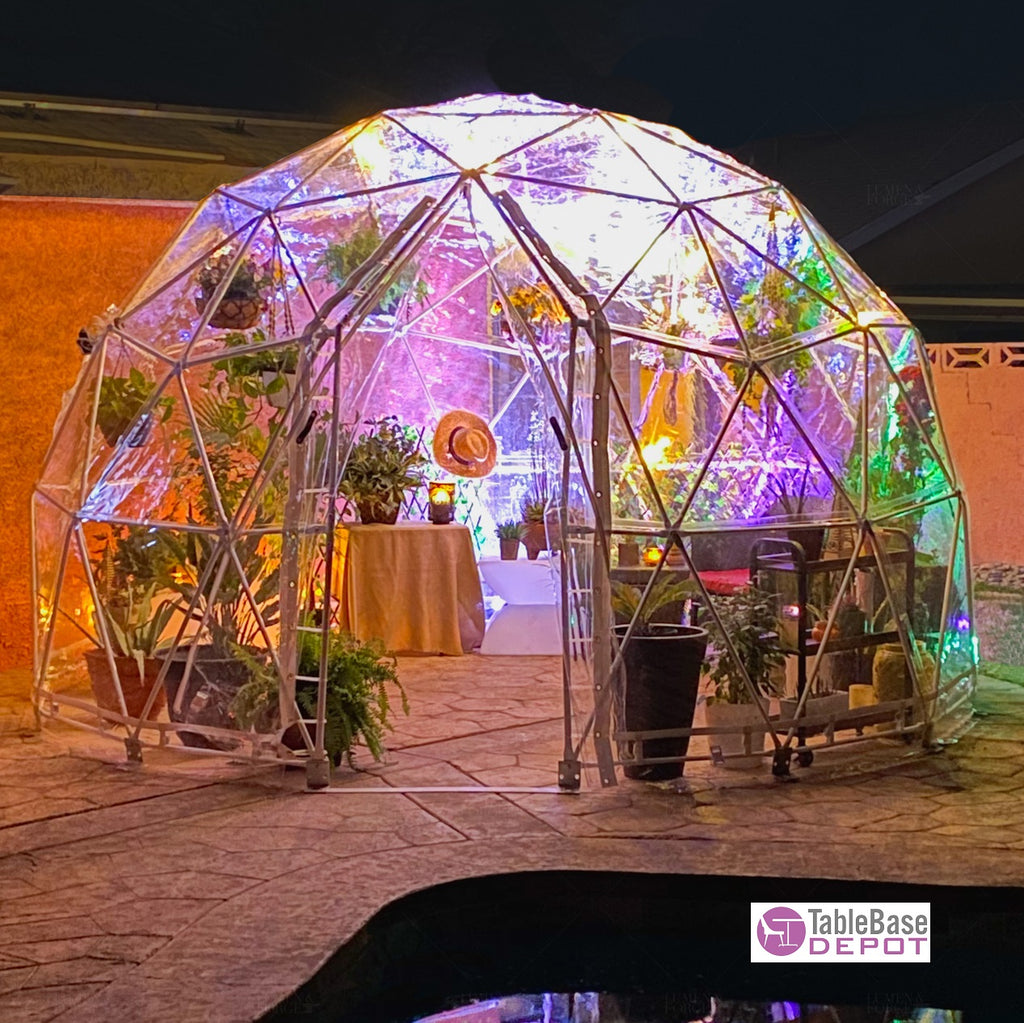 Stylish Year-Round Igloo Conservatory Patio Dome Steel Frame Tent 4M 6 Person V Door Zipper Entrance
Domes are a true example of "doing more with less." A dome encloses the largest volume of interior space with the least amount of surface area, thus saving on materials and cost. Since a dome is free-standing, air and energy circulate without obstruction, enabling natural heating and cooling.
Operate on your patio year-round with a heater, help guests social distance, and create a unique and cozy ambiance for your restaurant! 
Please inquire for quantity discounts and wholesale pricing. 
Cover material thickness: .9mm
Frame Material: 20mm OD (outer diameter) and *1.2mm WT (wall thickness)
Height: 2.5M 
Door Width 35.4
Assembly time 4 hours with 2-3 people, take-down time about 1 hour with ease of storing them when not needed.