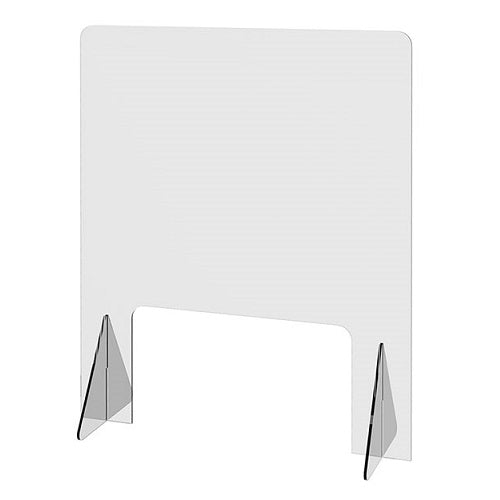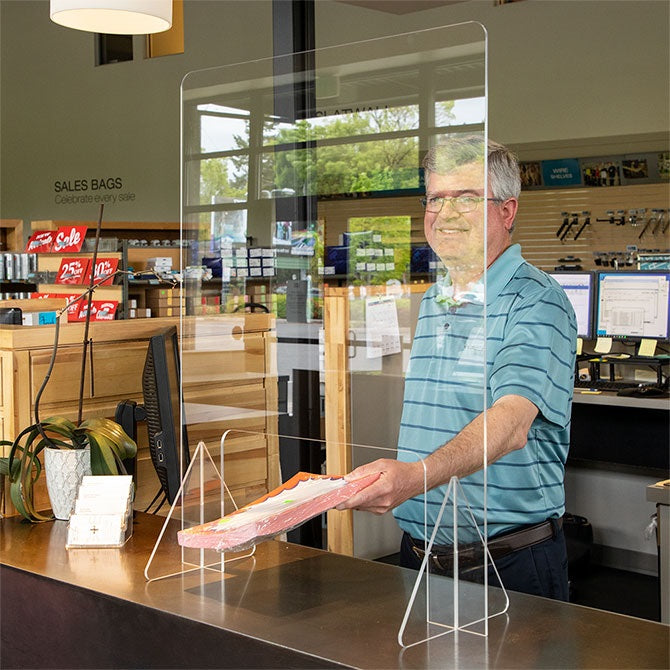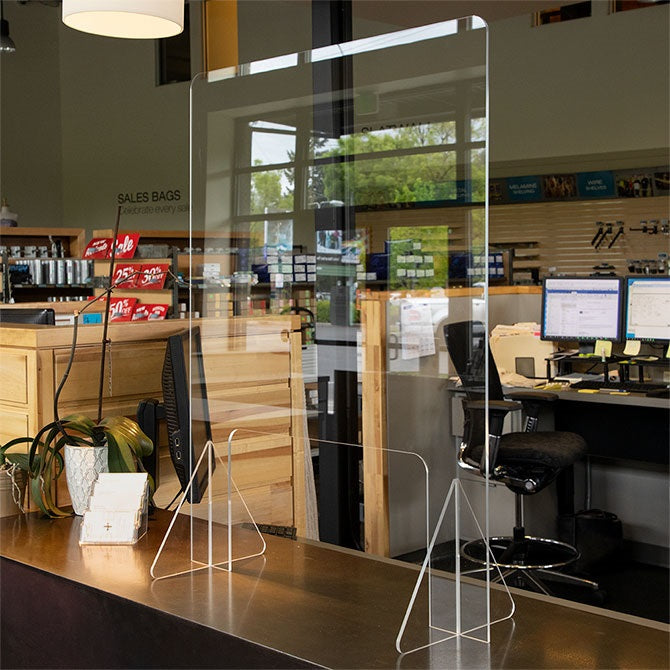 Counter Desk Germ Shield XLarge Pass Thru Window TBD2500
Some business owners are going the extra mile in creating space between staff and customers.  Confidence being close to people has weakened since the social unrest, so any measures to boost confidence are needed now.
 24" wide x 30" high and has a 16" wide x 9" tall pass-through window.
Protect cashiers, receptionist, estheticians and clerks at checkout or at any transaction window with this portable, countertop sneeze guard. Made of clear 1/4" shatter-resistant plexiglass, it's designed to please tighter budgets to get your store ready to open. Use at retail stores, dental offices, pharmacies, medical clinics, nail salons, hotels, universities, offices or at any ticket office. The sneeze guard is 24" wide x 30" high and has a 16" wide x 9" tall pass-through window. This 3-piece design allows for quick and easy setup without tools and hardware. Sturdy, yet lightweight this sneeze guard is easy to move out of the way as your needs change. Custom sizes available upon request (25 minimum). Please note, our sneeze guards come with a protective film to protect them from scratches. The film varies in color and can be difficult to see at first. Simply peel from the corner to remove the film.