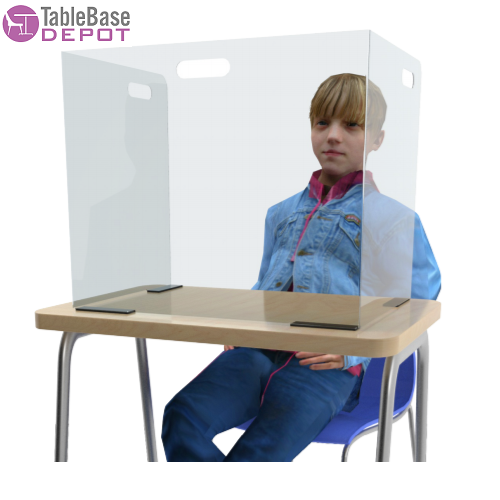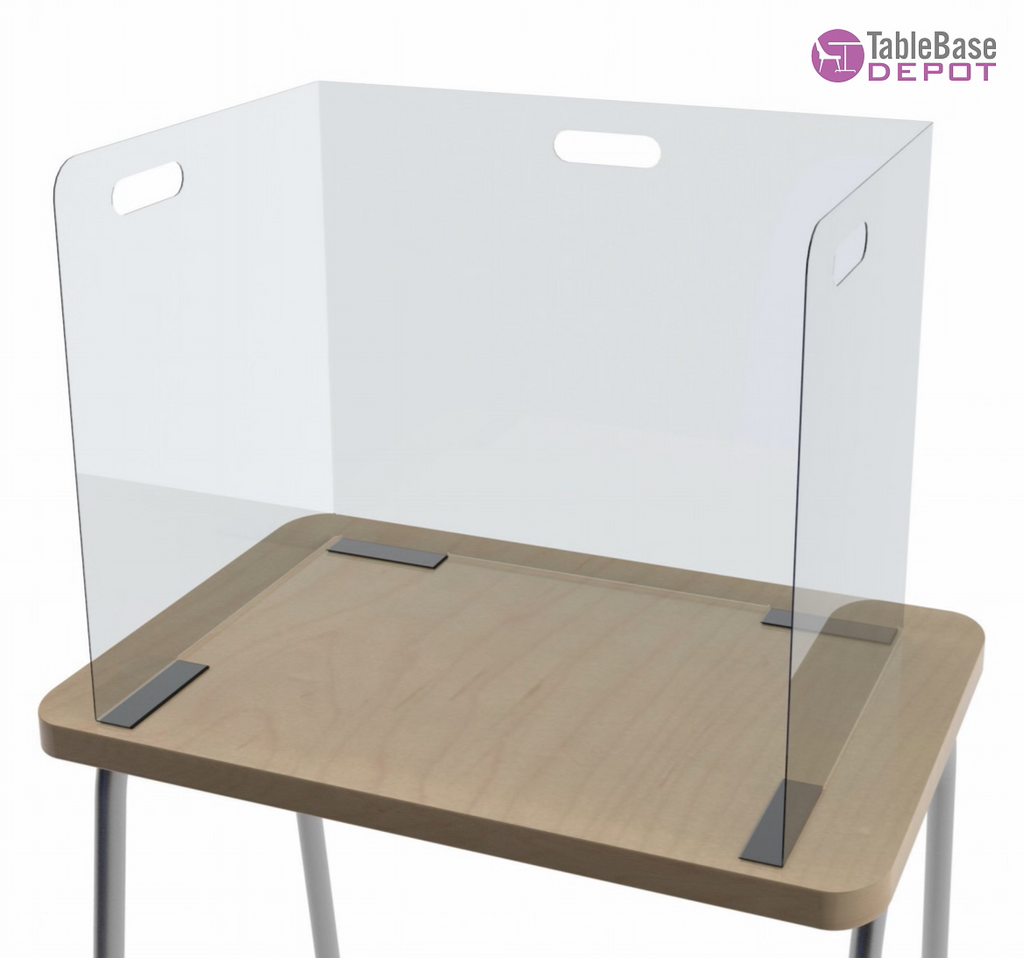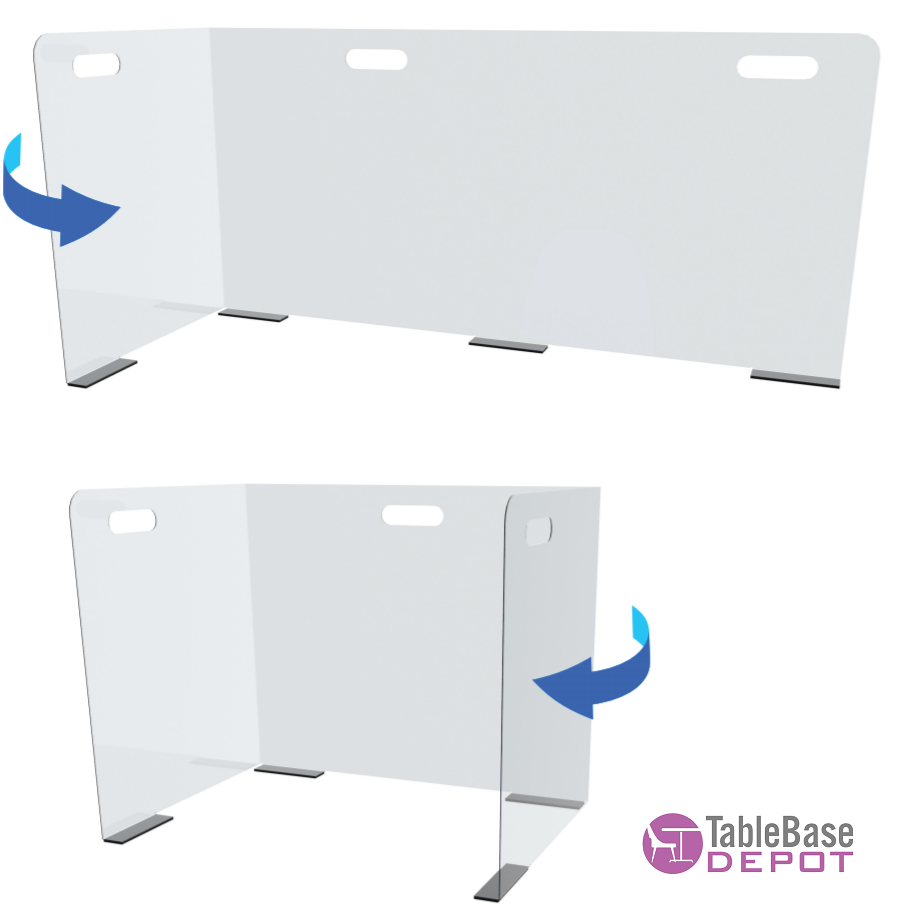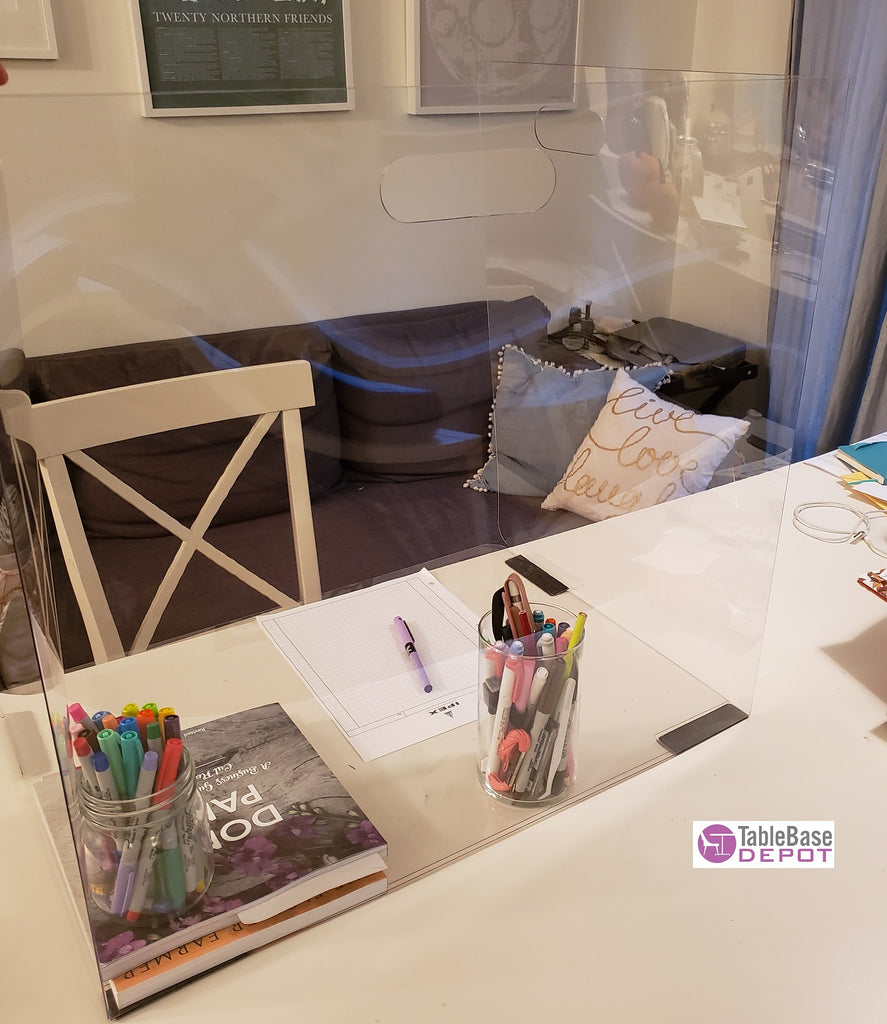 Easy Student Velcro Tri Folding Desk Barrier Germ Shield TBD9797

Portable school desk guards are made of sturdy, clear plastics and have been designed to create safe workspaces for students and educators. Made of 3 panels, the school desk guard can be assembled in seconds using the built-in notches and tabs. 
Our Portable Folding Desktop Barriers  24" WIDE X 20" TALL X 17" DEEP .040 Thick are made from .040" THICK PETG for improved strength. Protect your students this year with Professional Student Shields. These Desktop Sneeze Barriers from TableBaseDepot offer optimum protection against the spread of coronavirus in schools. Designed for standard 24" x 18" desks, this lightweight PETG shield feautures die-cut handles and non-permanent velcro attachments that allow students to bring their shields to and from class. K-12 schools, colleges, and universities - call (323) 488-6323 for pricing and additional information.
Features  PLUS Portable Student Desktop Shields;
Portable - can be carried from class-to-class
Lightweight (2 lbs each)
Chemical-Resistant (easy to clean)
Economical - less than half the price of competing products
COVID Sneeze Protection
Tri-Fold Design for easy storage and transport
Built-In Handles for easy handling