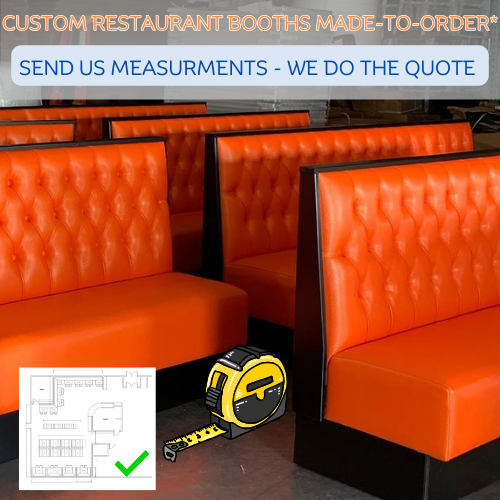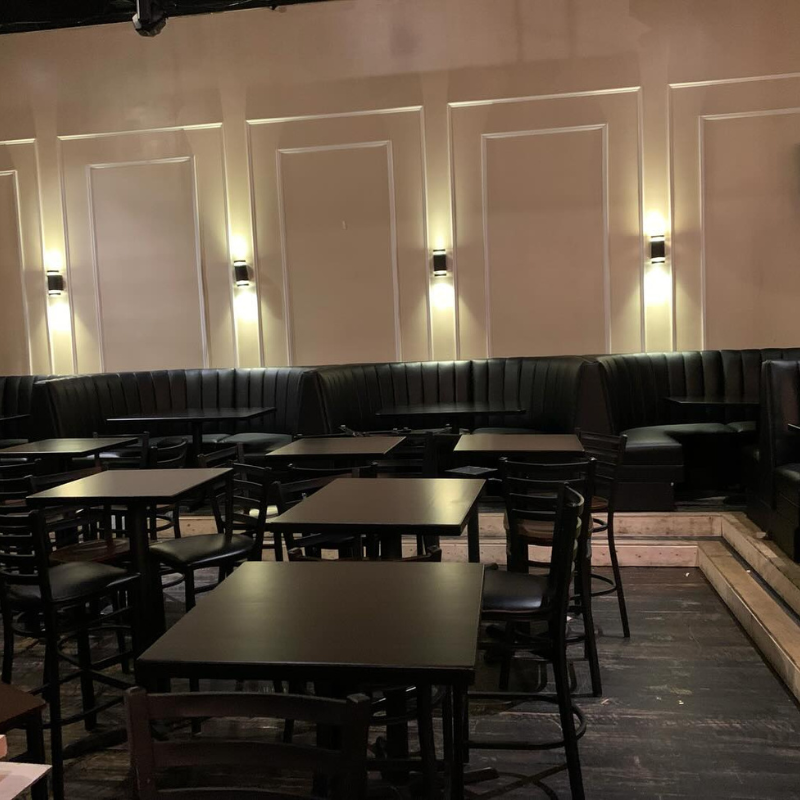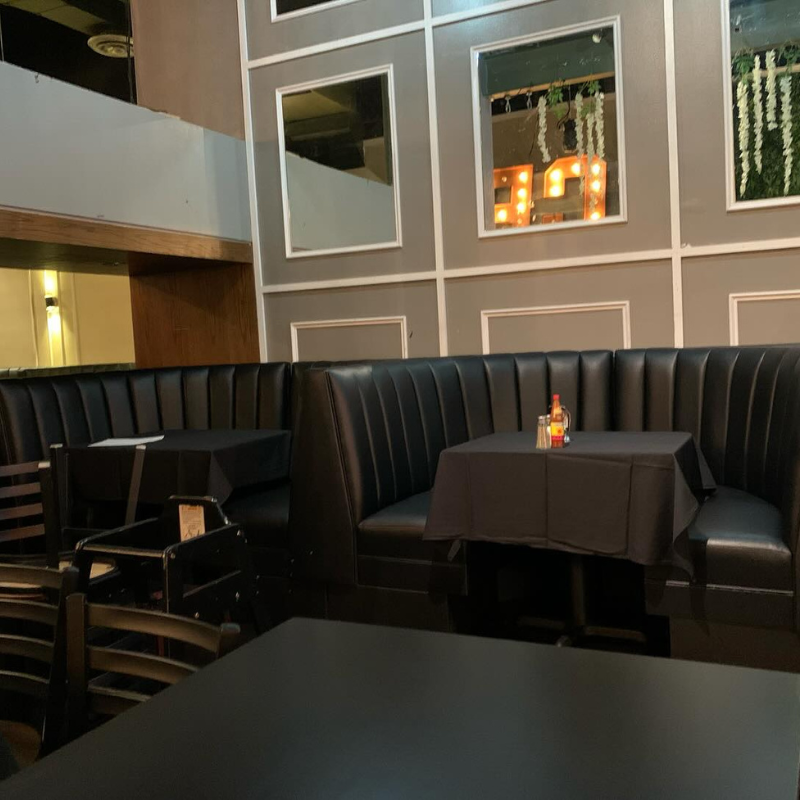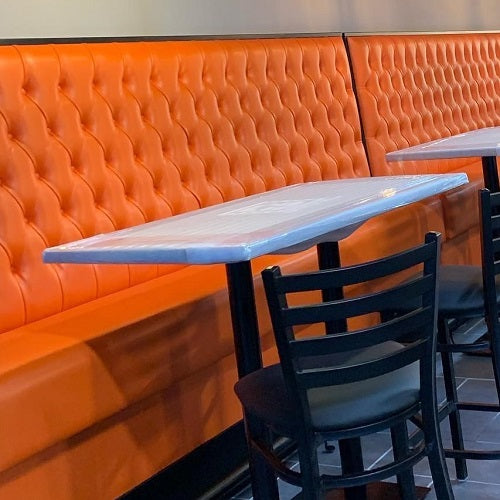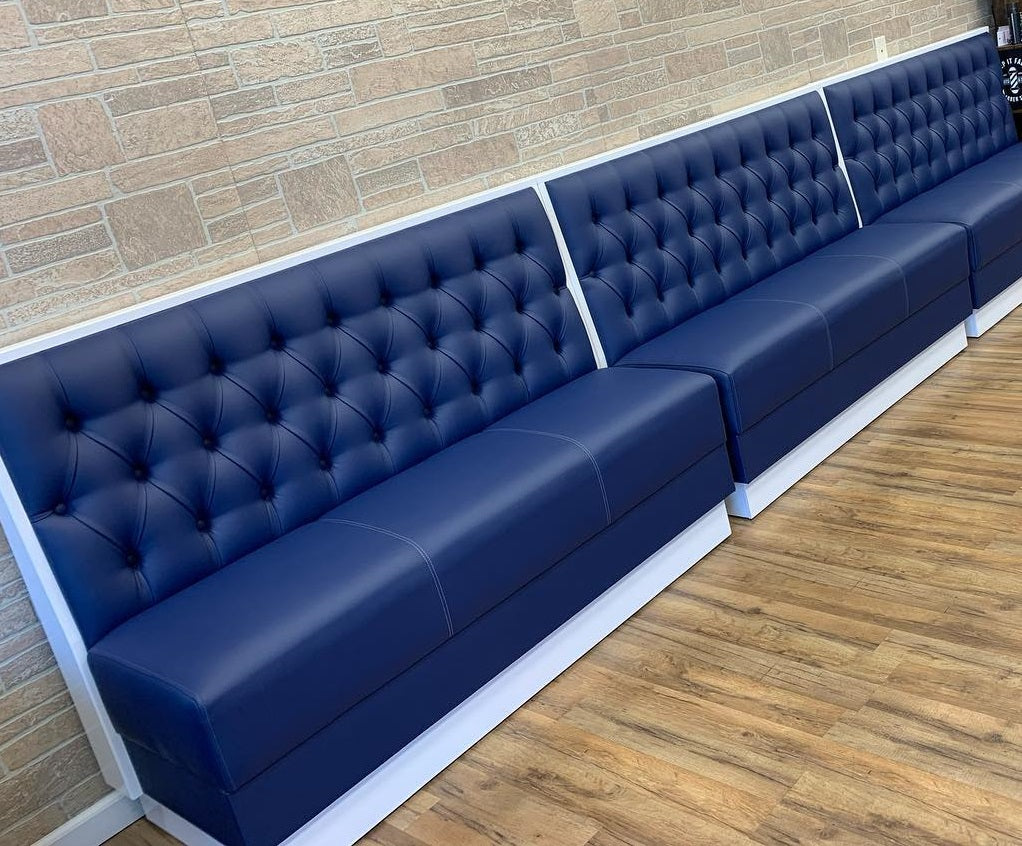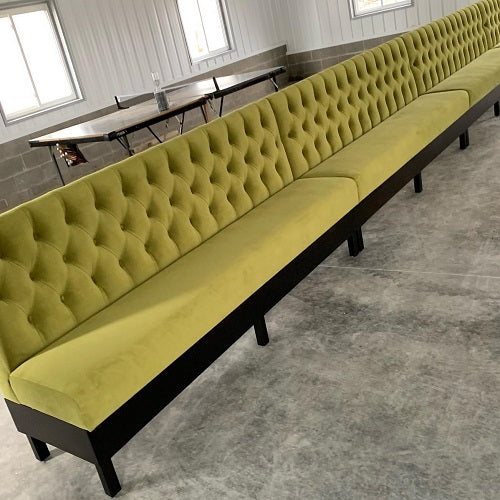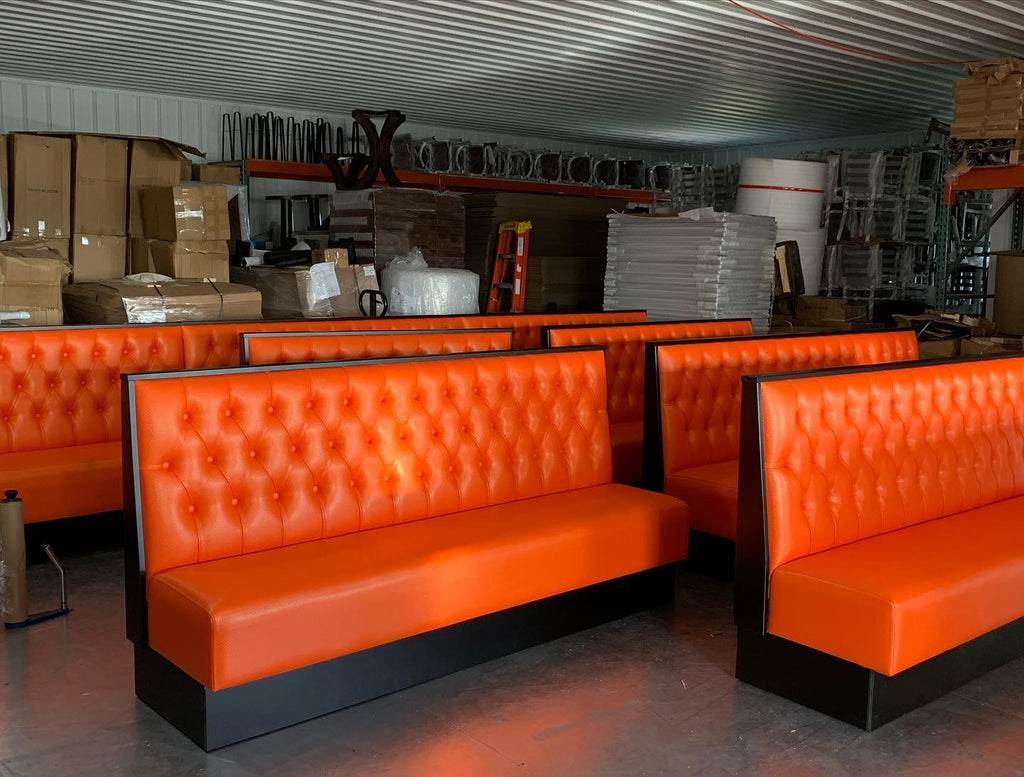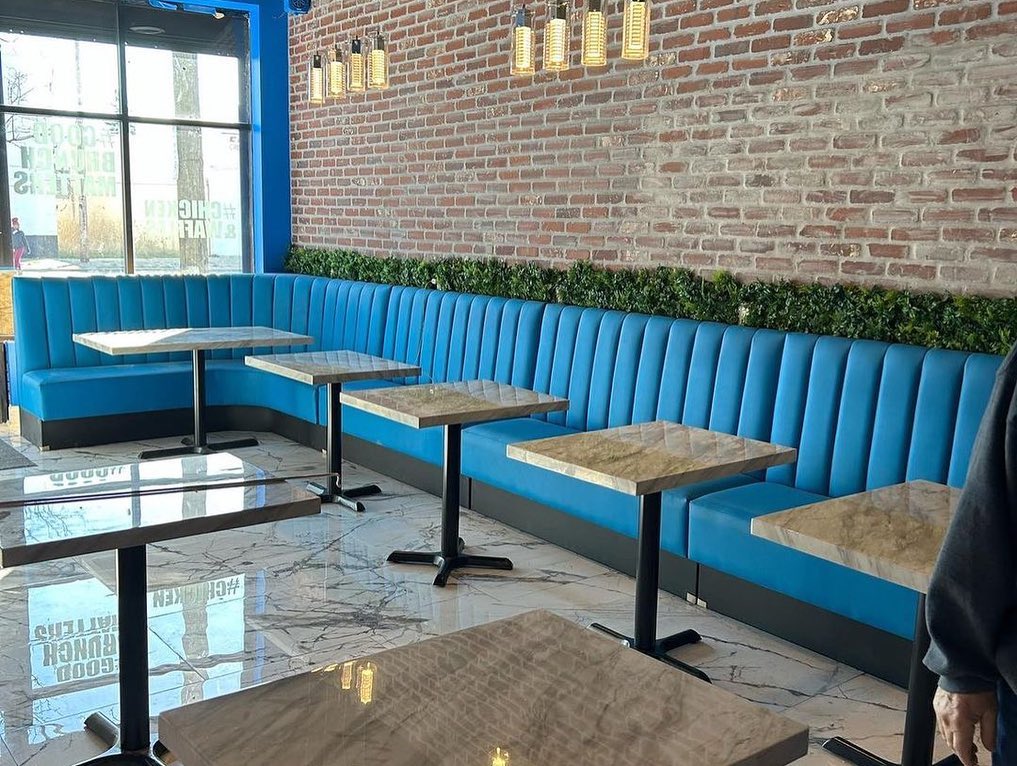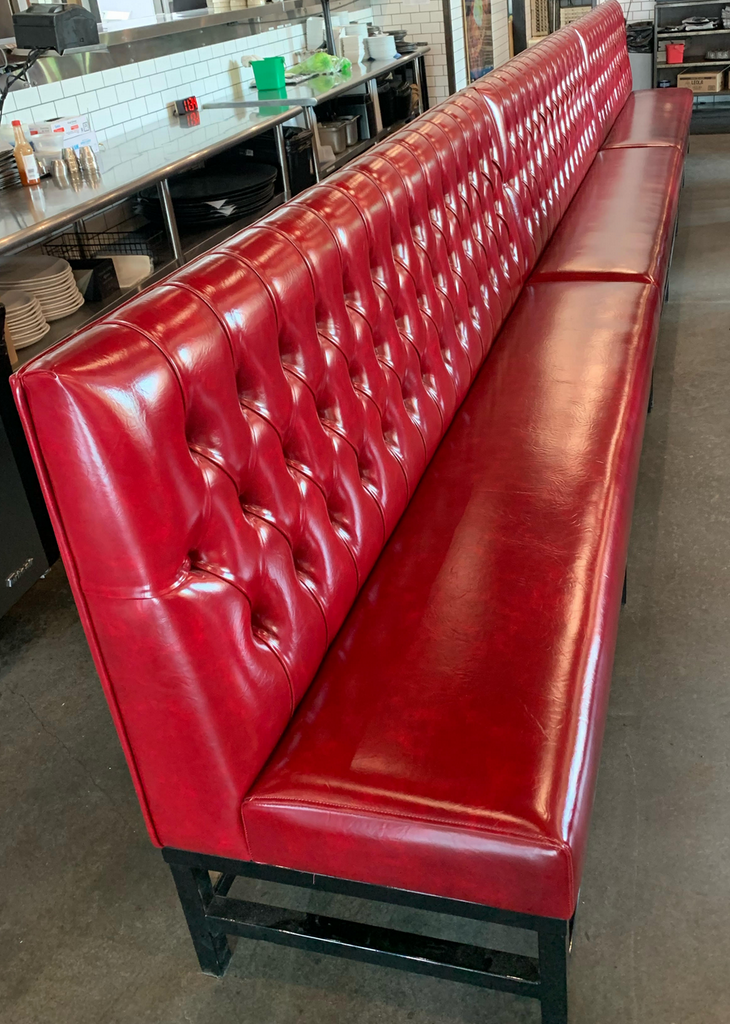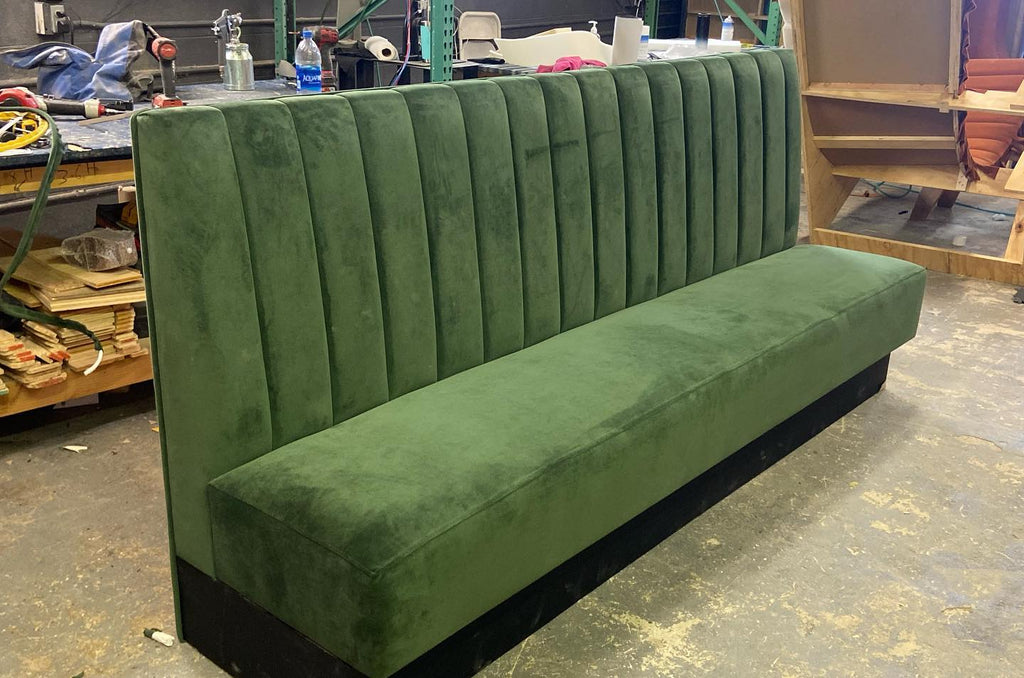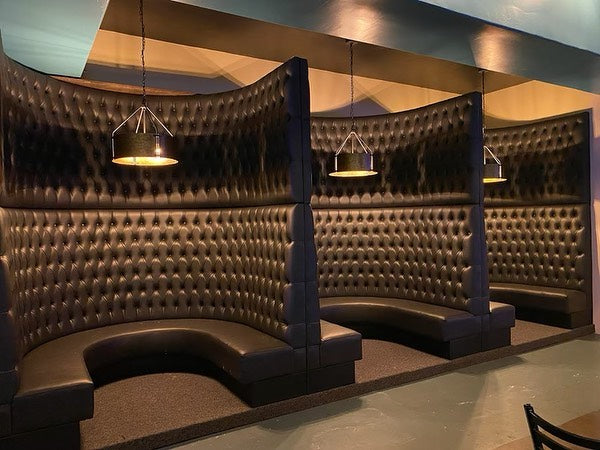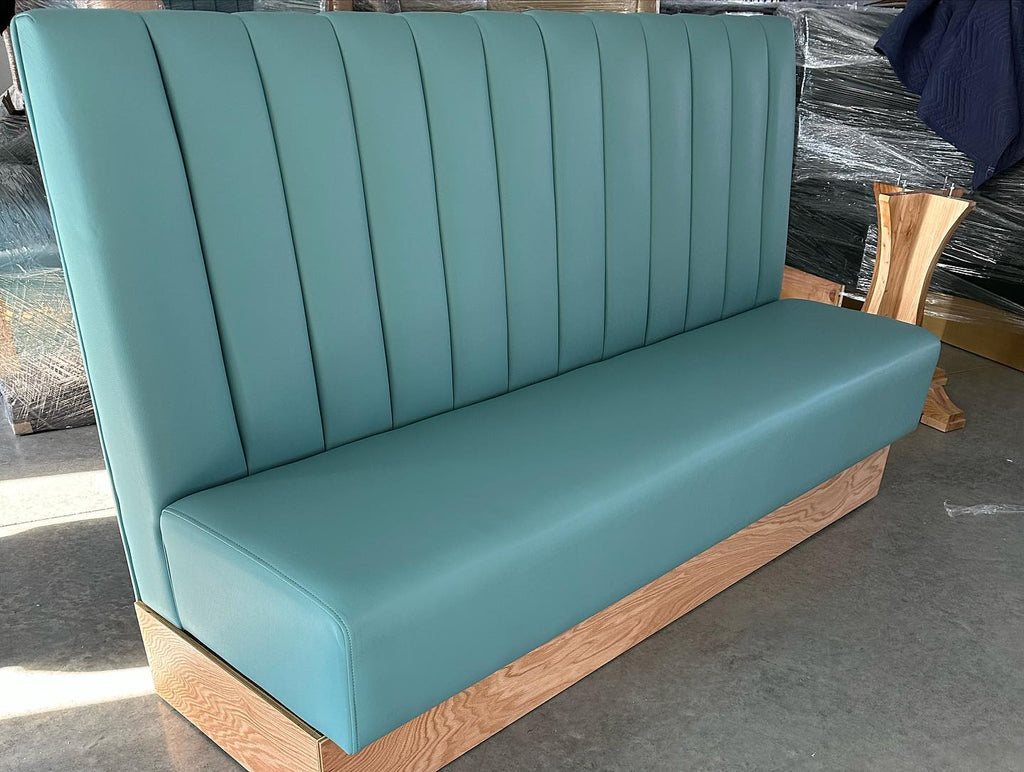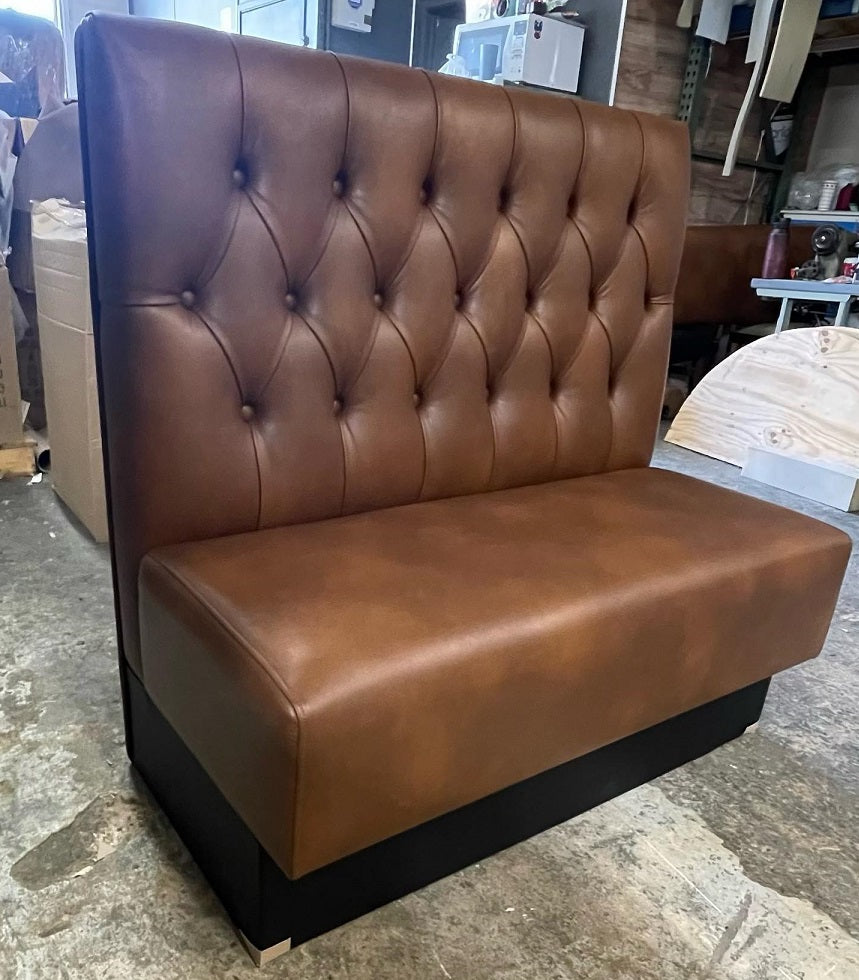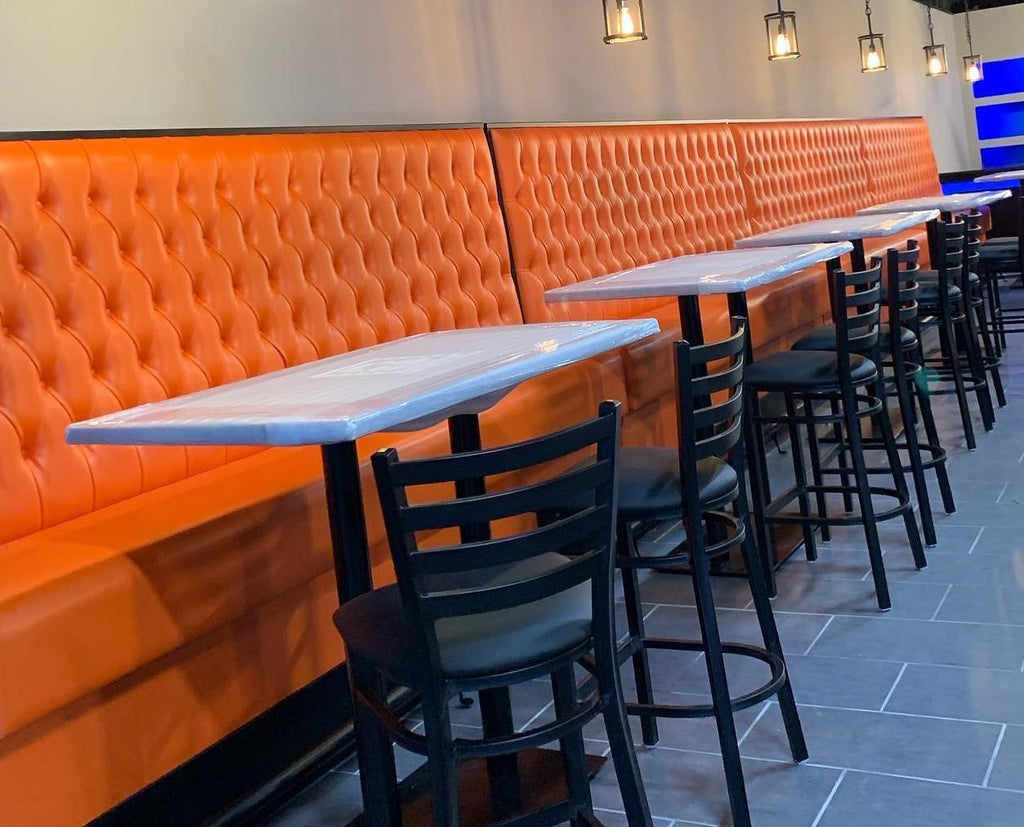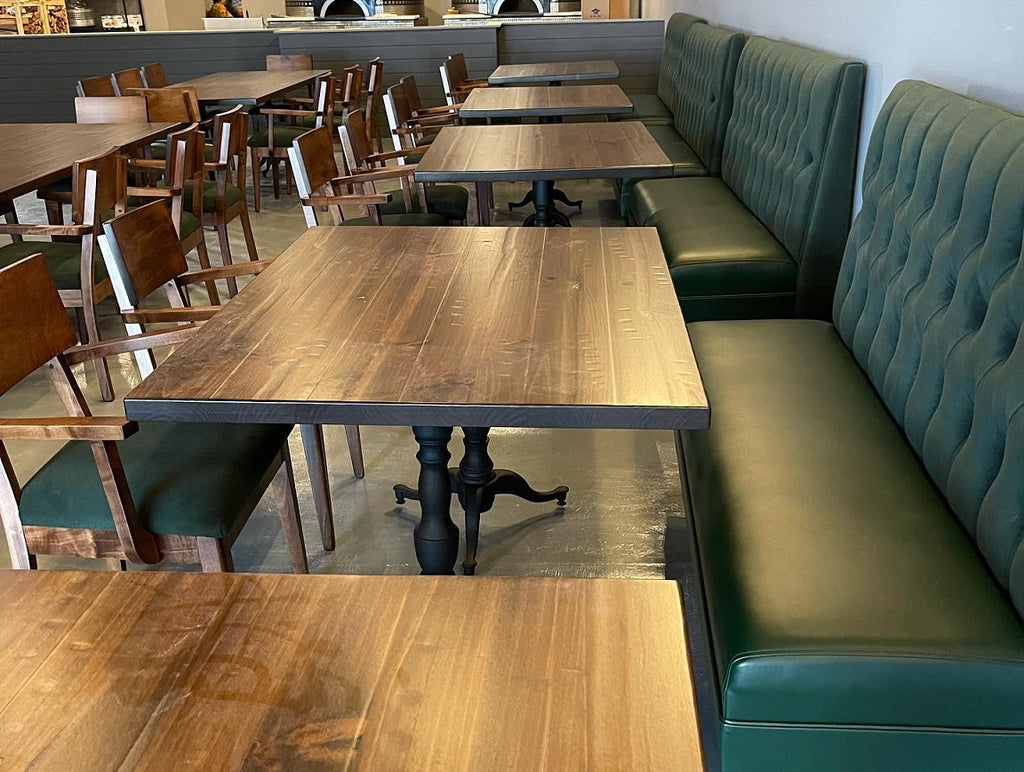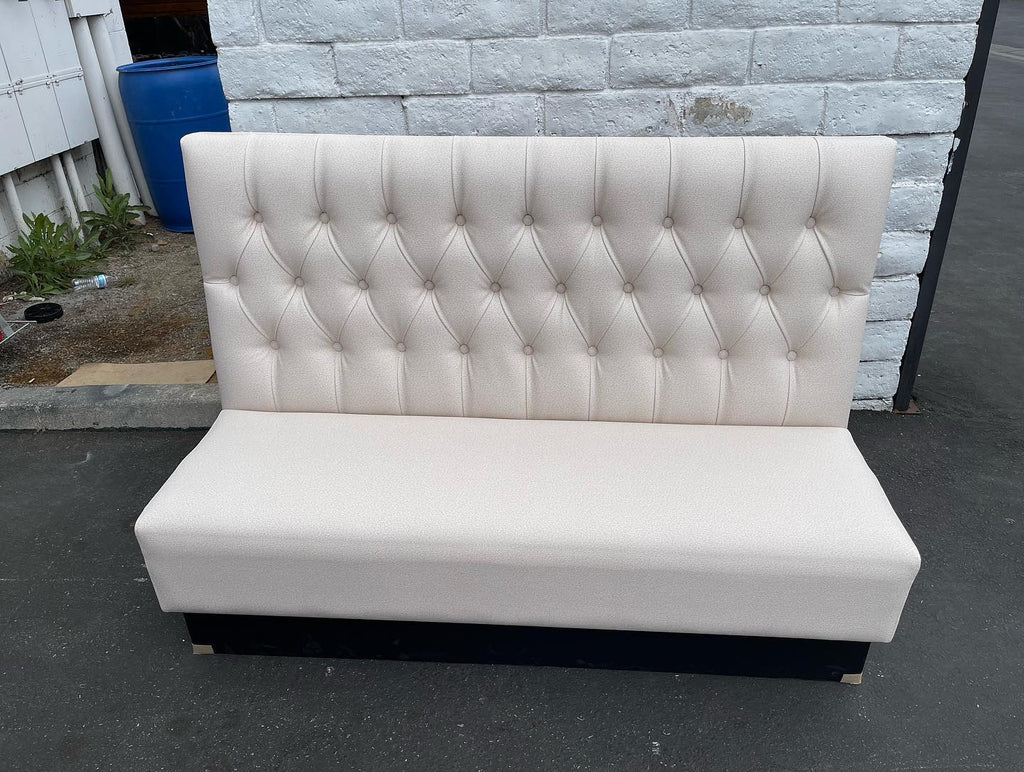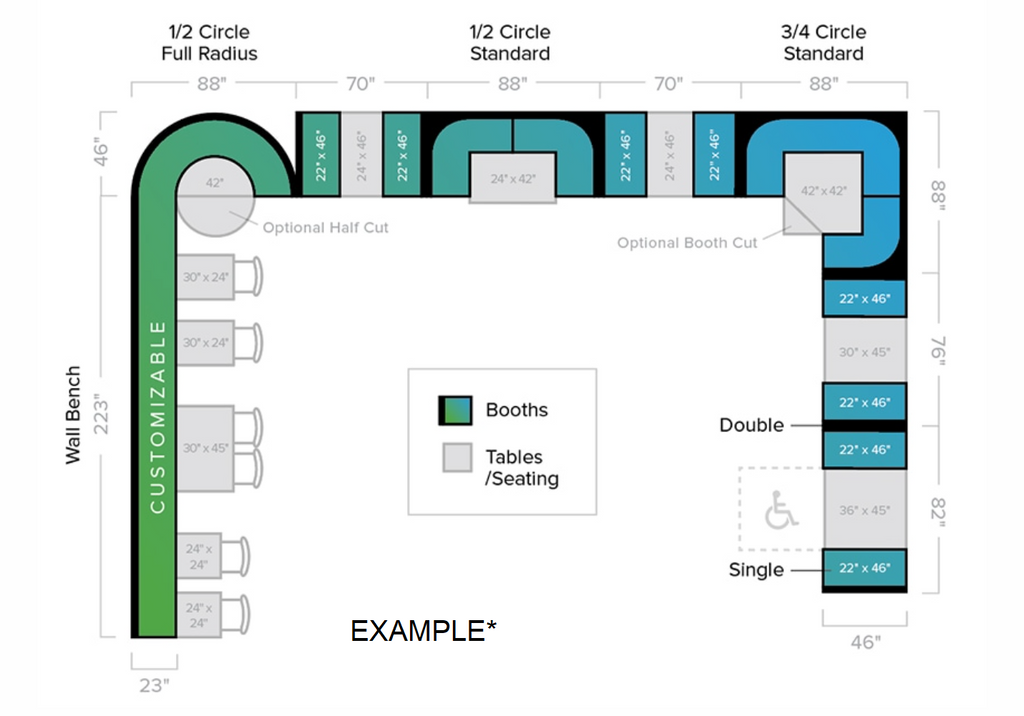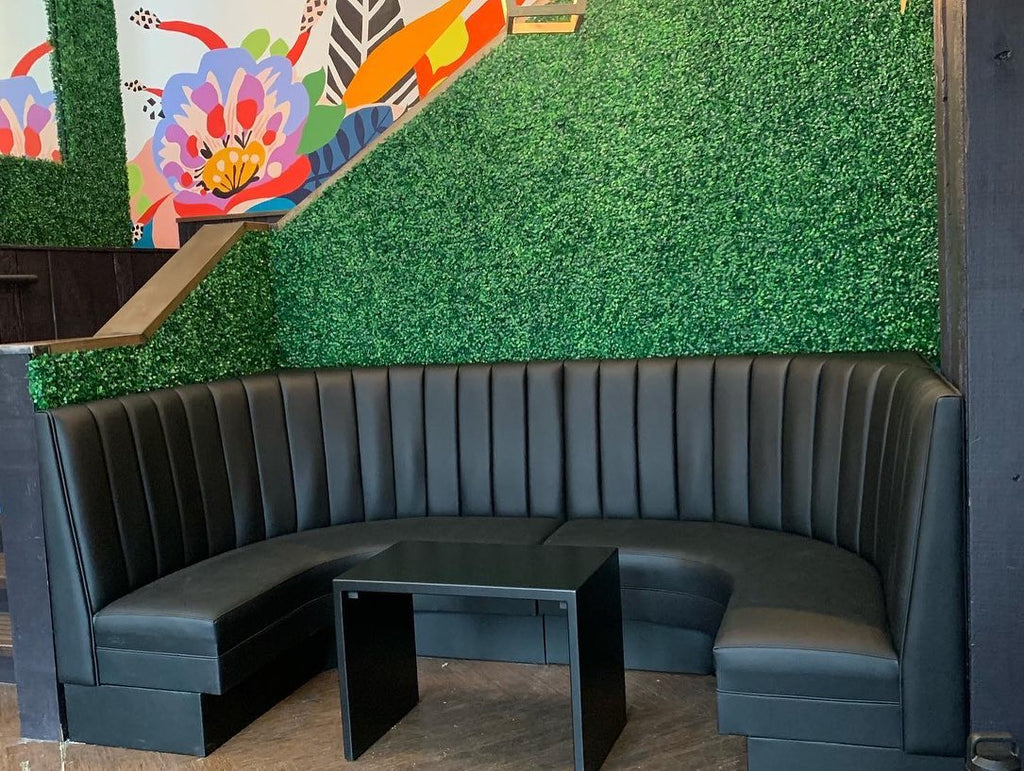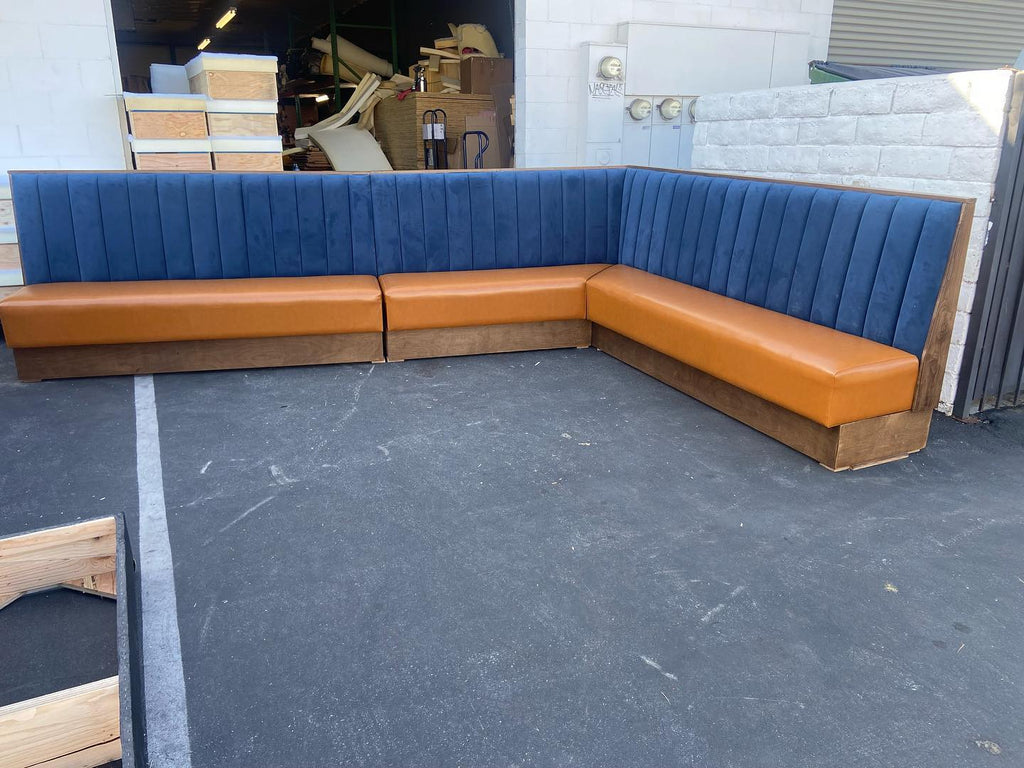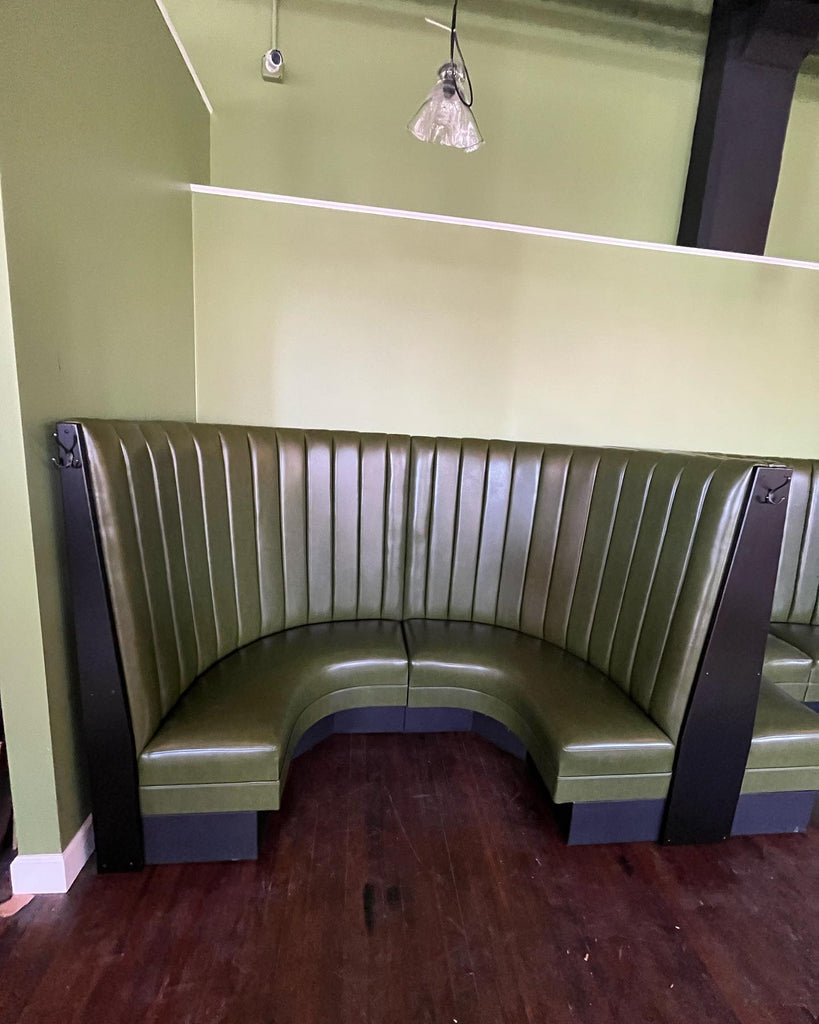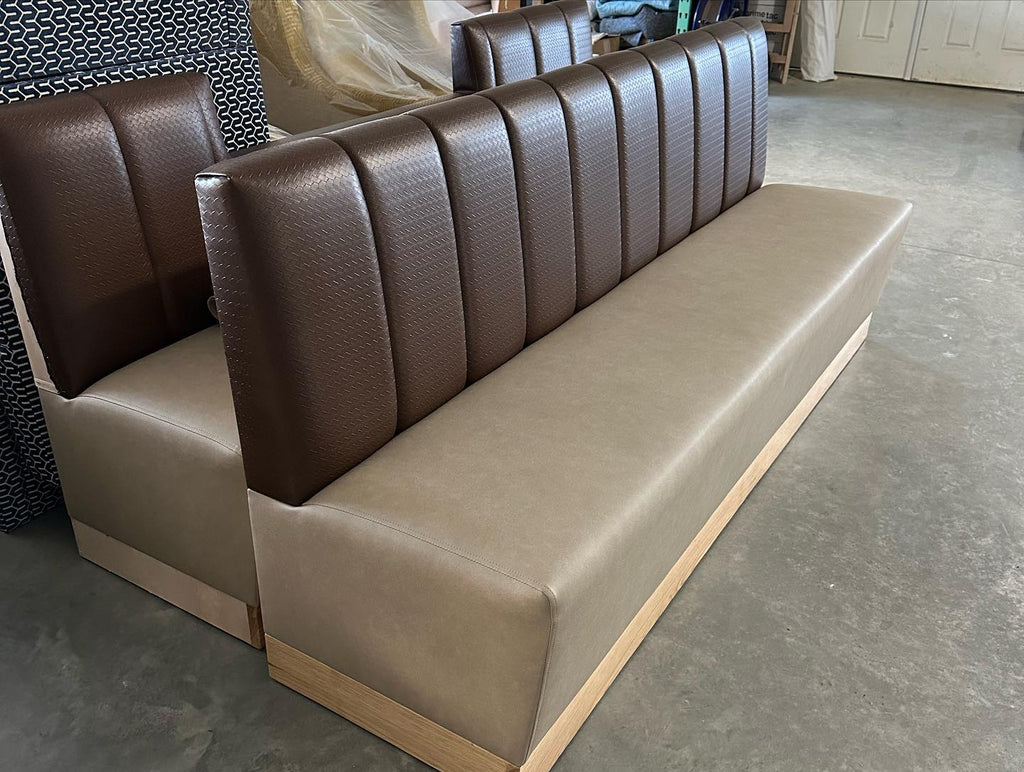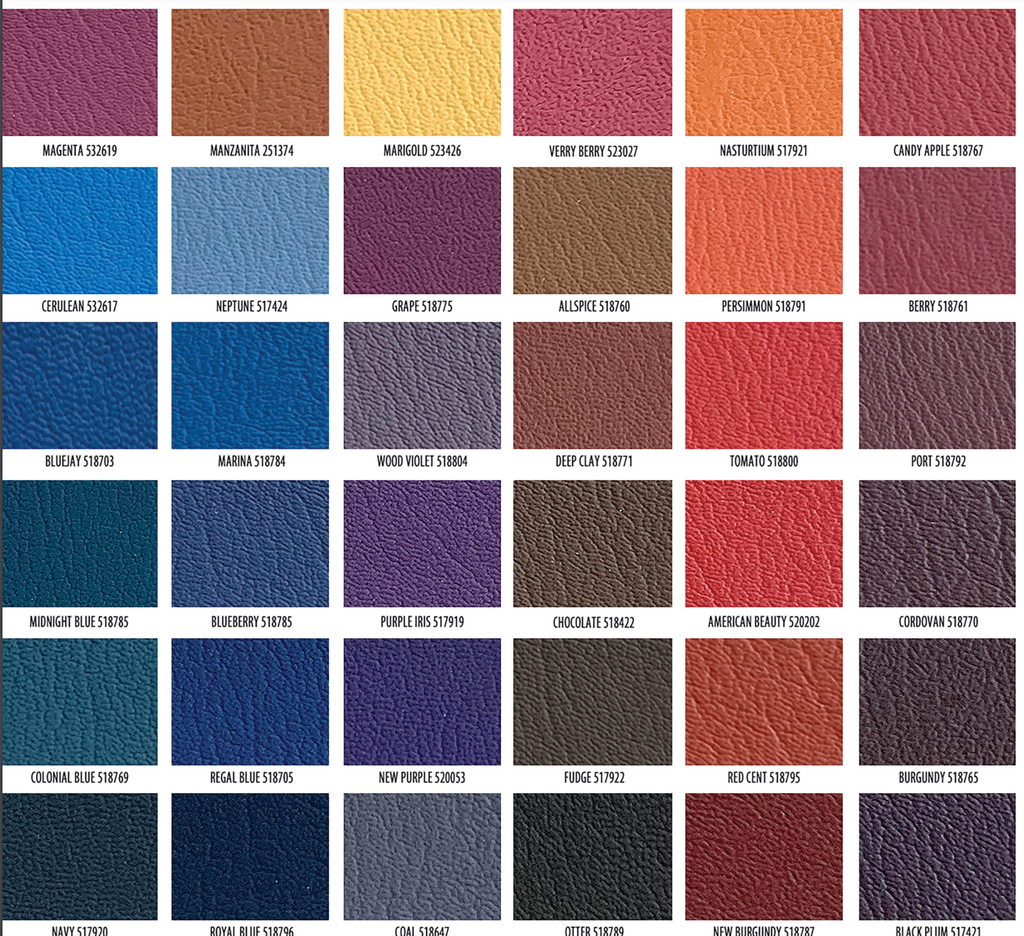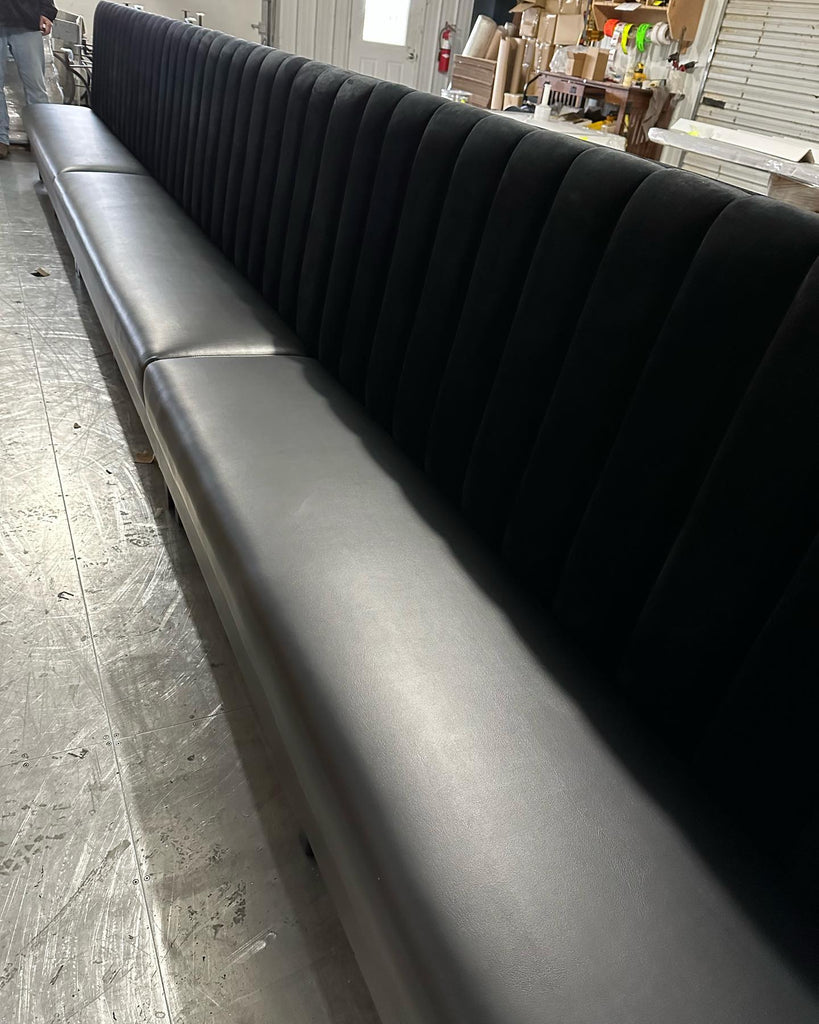 Fully Custom Restaurant Banquette Booth Seating and Manufacturing
There are many different shapes that restaurant booths can come in. Here are a few examples:
Rectangular: This is the most common shape for restaurant booths. They can be single or double-sided, and can seat anywhere from two to six people.

Semi-circle: These booths are shaped like a half-circle and can seat two to four people. They are a great option for smaller spaces or for creating a more intimate dining experience.

L-shaped: L-shaped booths have a longer rectangular section and a shorter section that forms an L-shape. They can seat four to six people.

U-shaped: U-shaped booths have a longer rectangular section with two shorter sections attached to either end, forming a U-shape. They can seat six to eight people.

Square or round: Square or round booths are a good option for creating a more casual, relaxed atmosphere. They can seat four to six people.

Banquette: A banquette is a long, upholstered bench that is often used in place of individual chairs. They can be built into a wall or freestanding, and can seat a large number of people.
 At TableBaseDepot, we offer high-quality restaurant banquette booth seating that is perfect for any establishment looking to provide a comfortable and stylish seating option for their guests. Our banquette booths are designed with both form and function in mind, featuring a sleek and modern design that will surely impress your customers.

Not only do our banquette booths look great, but they are also built to last. Constructed with durable materials and expert craftsmanship, our banquette booth seating is designed to withstand the rigors of daily use in a busy restaurant.

In addition to their durability and style, our banquette booths are also incredibly comfortable, thanks to their padded seating and supportive backrests. This makes them the perfect choice for restaurants looking to create a welcoming and inviting atmosphere for their guests.

So if you're looking to upgrade your restaurant's seating and create a more comfortable and inviting atmosphere for your guests, be sure to check out TableBaseDepot's selection of restaurant banquette booth seating. You won't be disappointed!
CulpFabrics  Miami Fabrics  Standard Vinyls
Determine the size of the booth you want to install. This will depend on the number of people you want to seat in the booth and the size of your restaurant space.

Measure the length and width of the area where you want to place the booth. This will give you an idea of how much space you have to work with.

Consider the layout of your restaurant and how the booth will fit into the overall design. Think about the flow of traffic and how the booth will impact the movement of customers and staff.

Take into account any windows, plumbing or electrical work that may need to be done to accommodate the booth. This can include running new power outlets or installing new water lines.

Once you have all of this information, you can begin to sketch out a rough layout for the booth and see how it fits into your restaurant space. Make sure to leave enough room for customers to comfortably move around the booth and for staff to easily access it for cleaning and maintenance.

Finally, you can use your measurements to determine the exact size and shape of the booth and any additional furniture or equipment that will be needed.