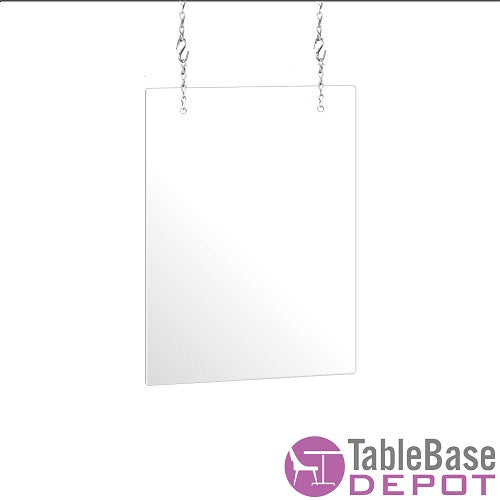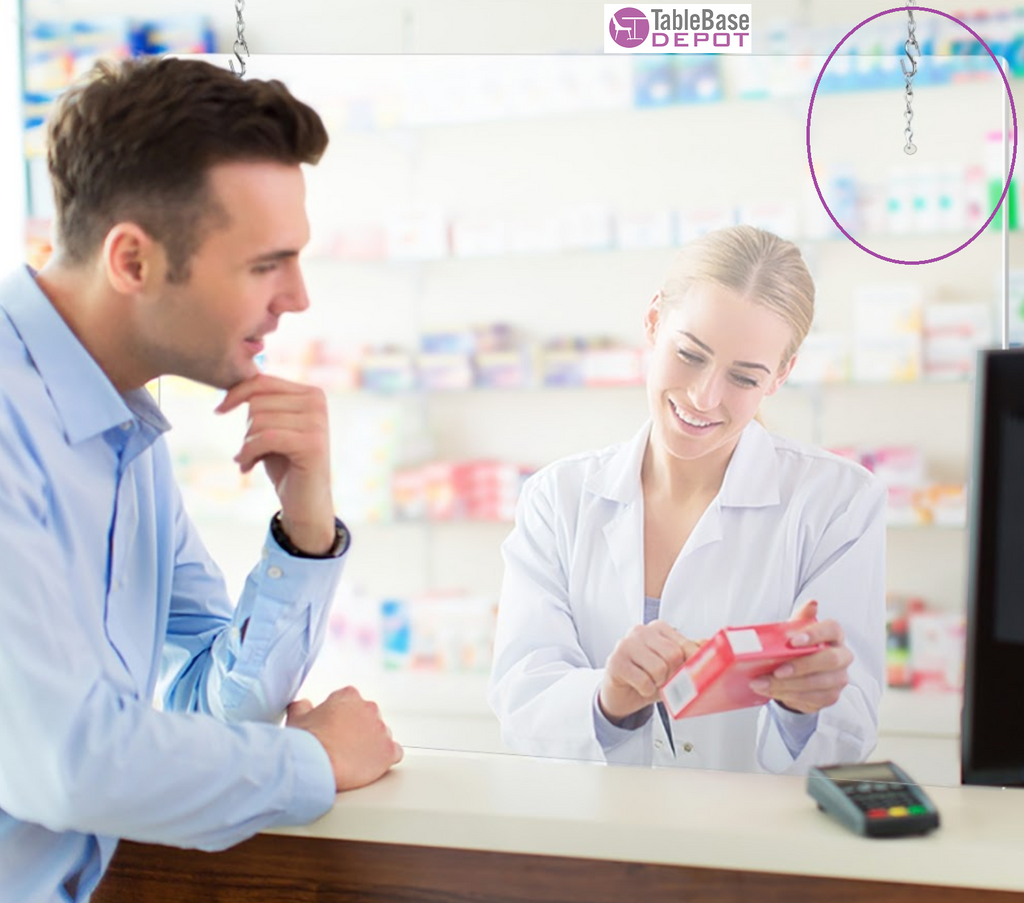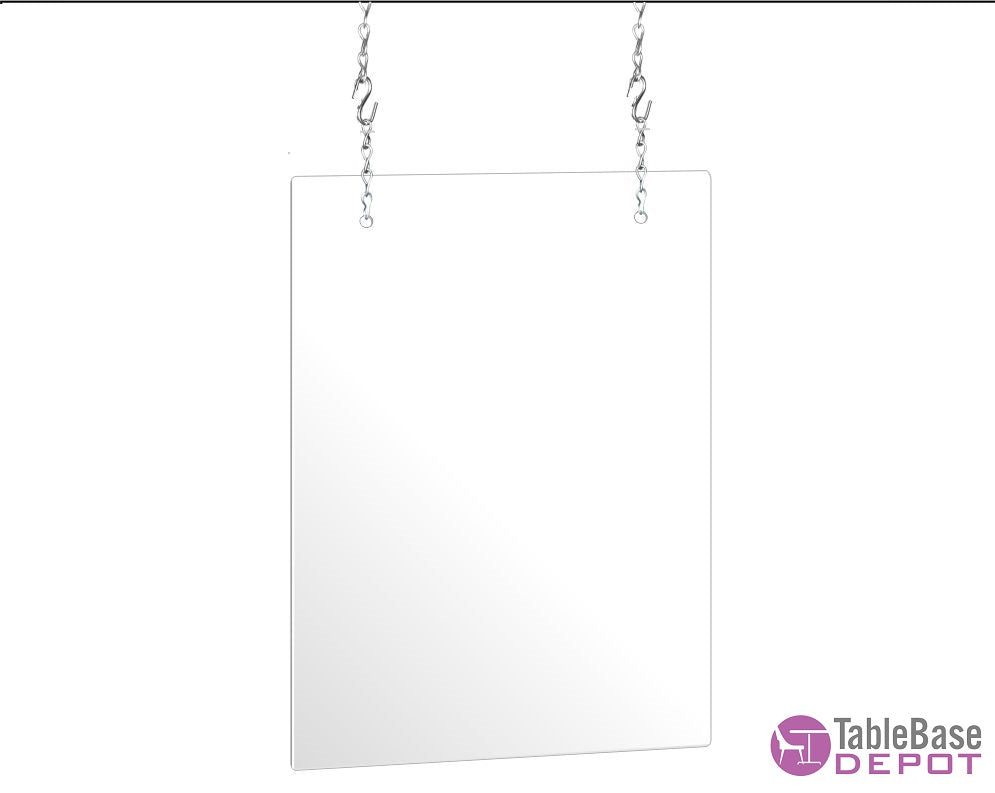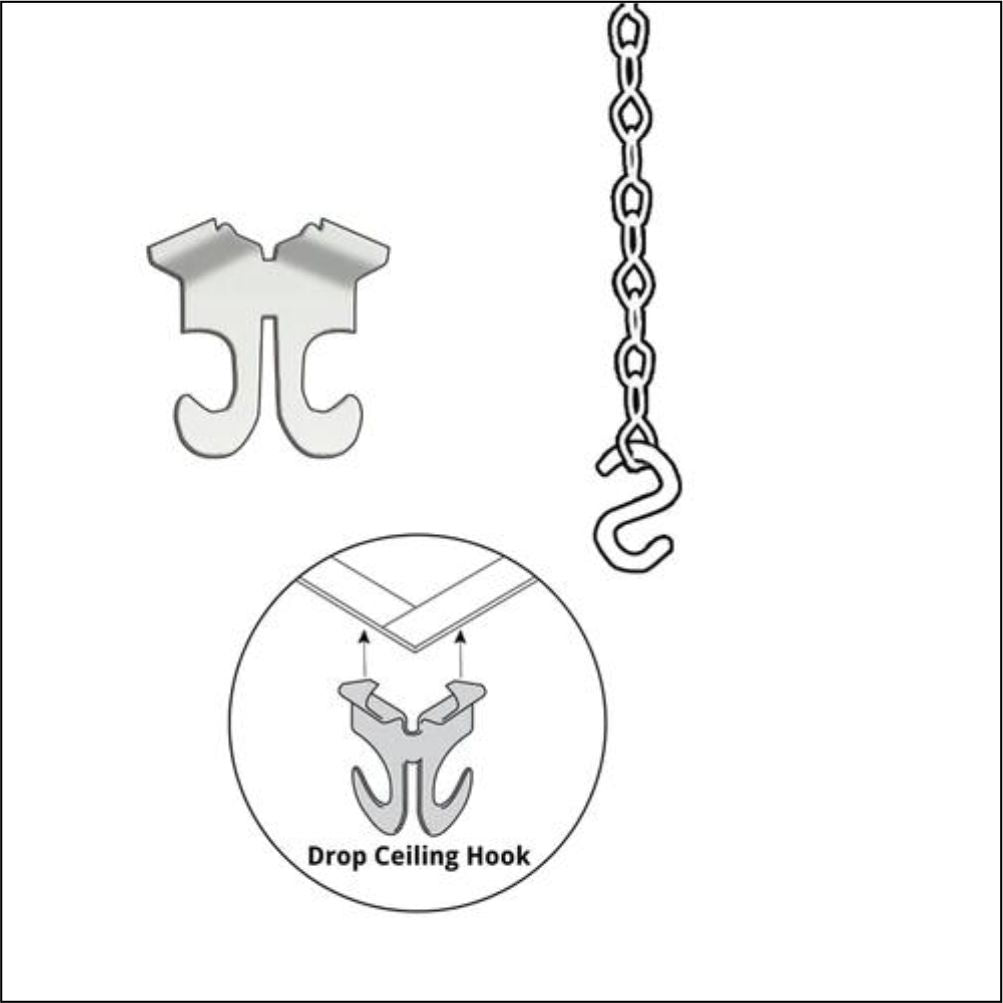 Protective Floating Ceiling Germ Barriers Easy Install 2 Per Pack With Hardware
This CLEAR hanging adjustable acrylic shield with rounded corners provides protection against sneezes, coughs and germs between employees and customers. Ideal for optical shops, optometry offices, medical offices, supermarkets, pharmacies, hospitals, stores, banks, airports, and reception desks. Or use anywhere there is a need to limit direct exposure to germs and viruses. 
Hang from the ceiling/drop tile ceiling with included hanging hardware, and the chain is adjustable to your specific height needs. It can be hung Vertical or Horizontal Orientation. This plexiglass shield is an optimal solution to be used as a protective guard/screen. Protect your employees from sneezes, coughs, and germs. 
Drop-Ceiling Hook is included with each product.