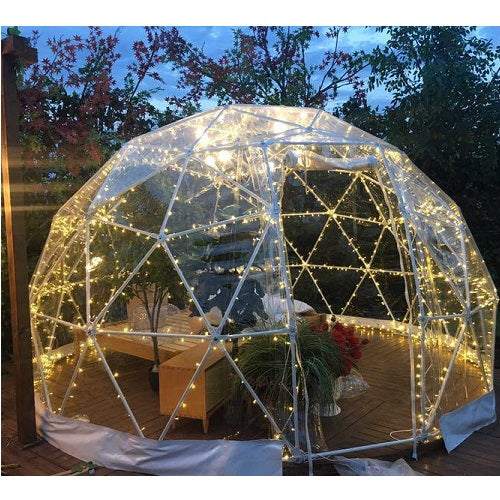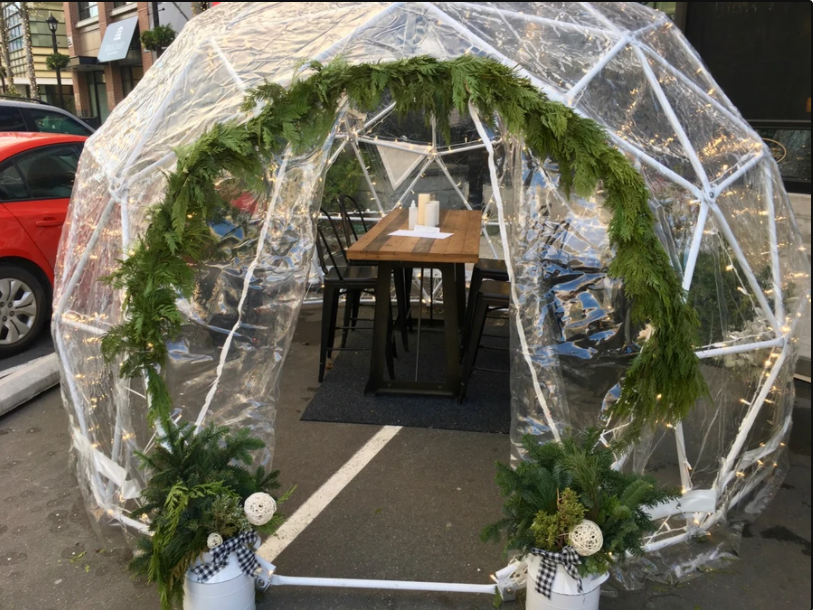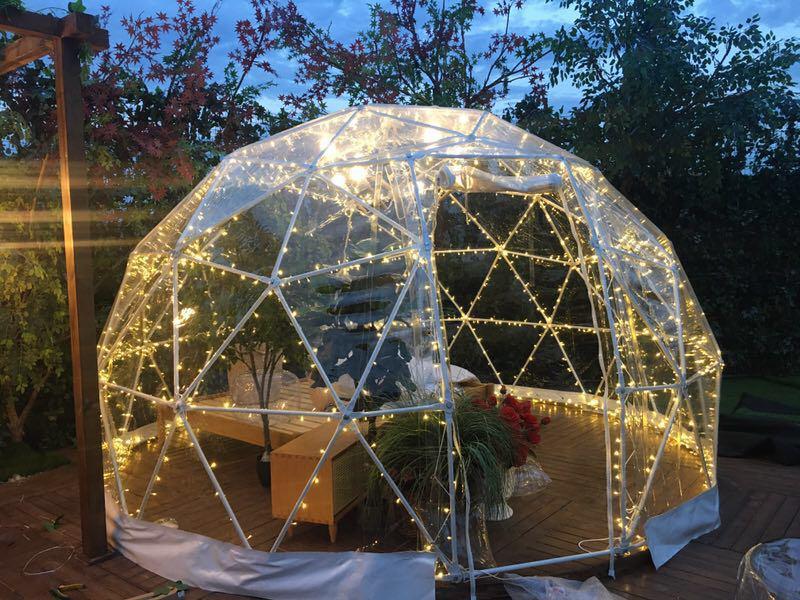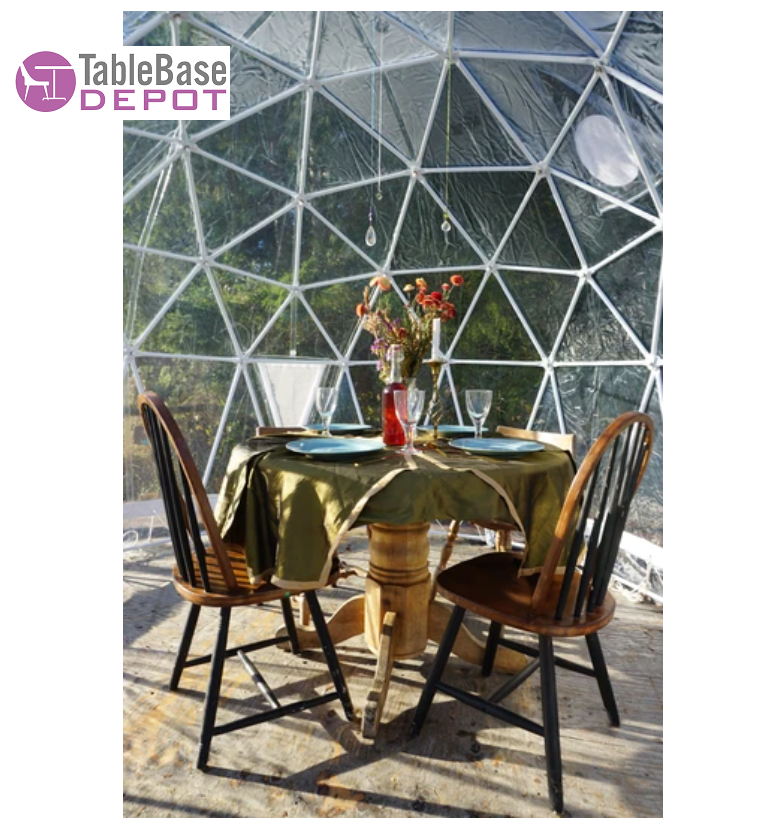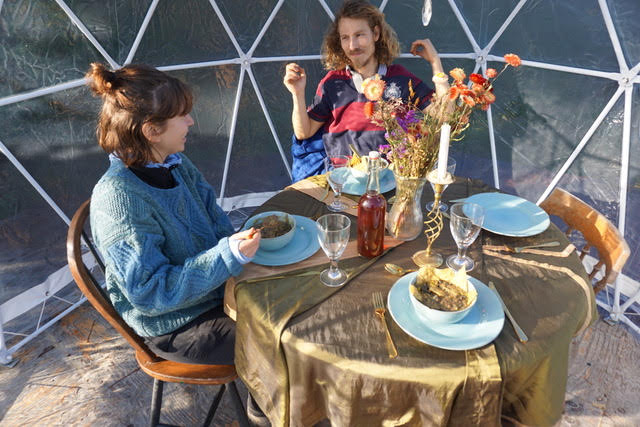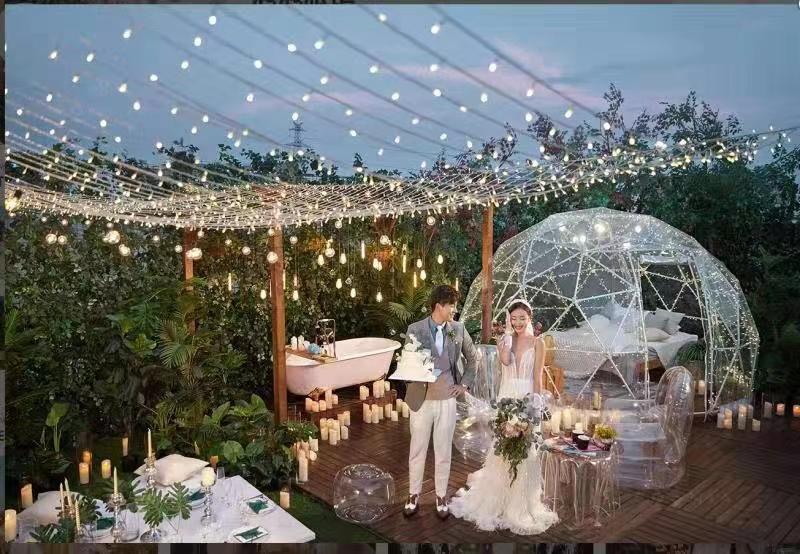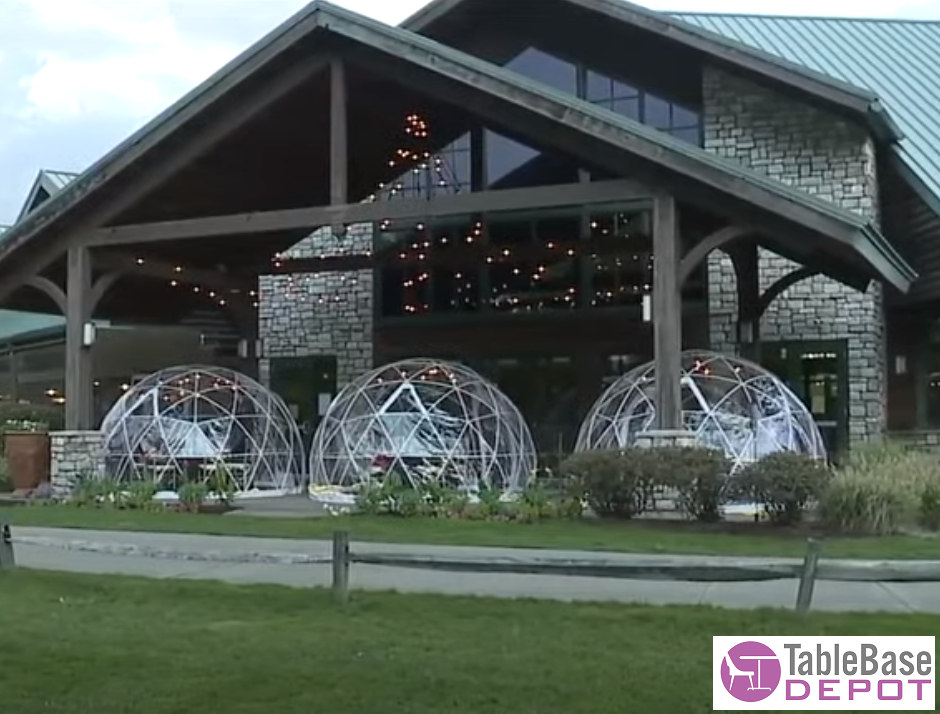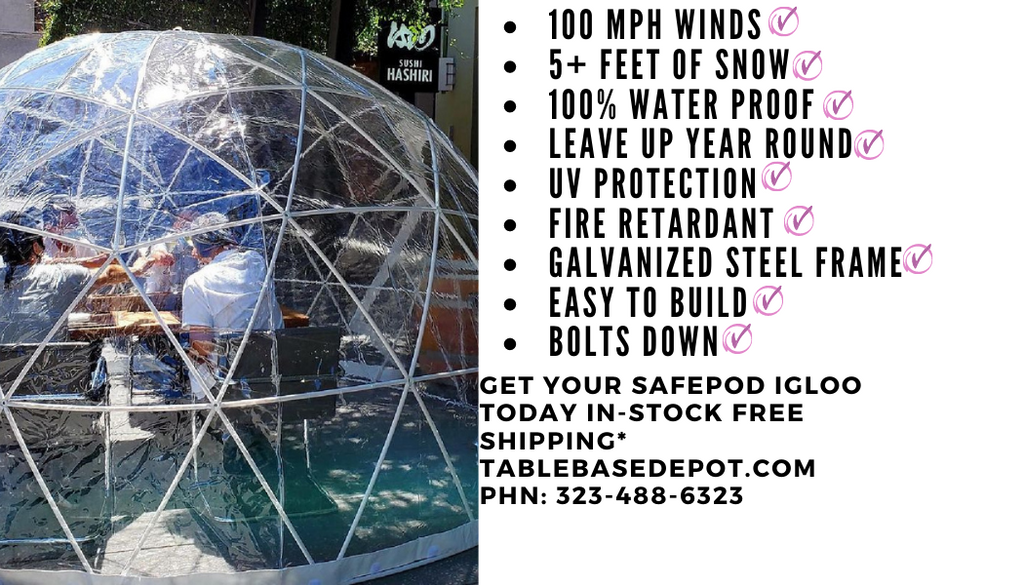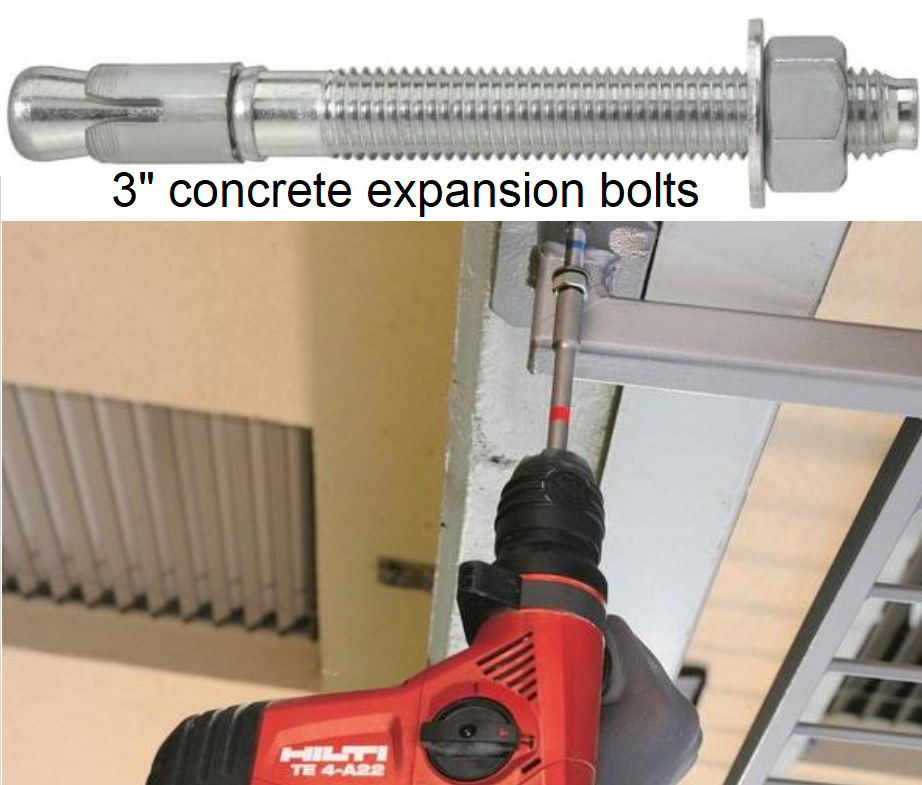 Safe Pod Steel Patio Igloo 4 Person 3M Geodesic Dome Tent Square Zipper Entrance
The strongest, lightest, and most efficient means of enclosing space yet known to man." Indeed, the spherical form of the dome is composed of triangular facets, which can withstand pressure on all sides. Commercial uses: bring new opportunities to your business and offer a safe winter shelter.
Domes are a true example of "doing more with less." A dome encloses the largest volume of interior space with the least amount of surface area, thus saving on materials and cost. Since a dome is free-standing, air and energy circulate without obstruction, enabling natural heating and cooling.
Operate on your patio year-round with a heater, help guests social distance, and create a unique and cozy ambiance for your restaurant! 
Please inquire for quantity discounts and wholesale pricing. 
These domes are strong enough to withstand 60 psf snow loads, 100mph/160kmh winds, you can hang lighting, heaters, flower pots, and even hammocks or hanging chairs in them, have kids climb on them etc!
21mm steel frame, 650g/sm clear PVC cover with Zipper door. 
Cover lifespan 8-10 years with the replacement option. 
Assembly time 4 hours with 2-3 people, take-down time about 1-2 hour with ease of storing them when not needed.