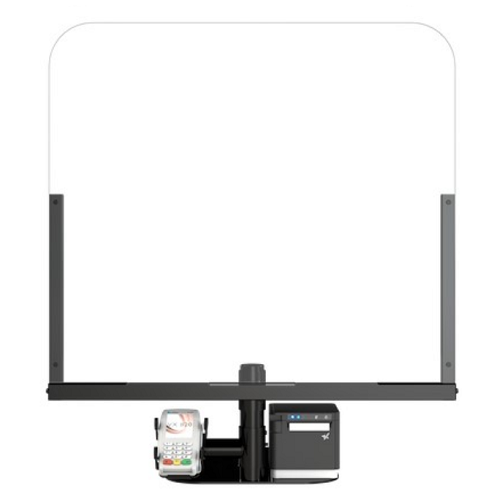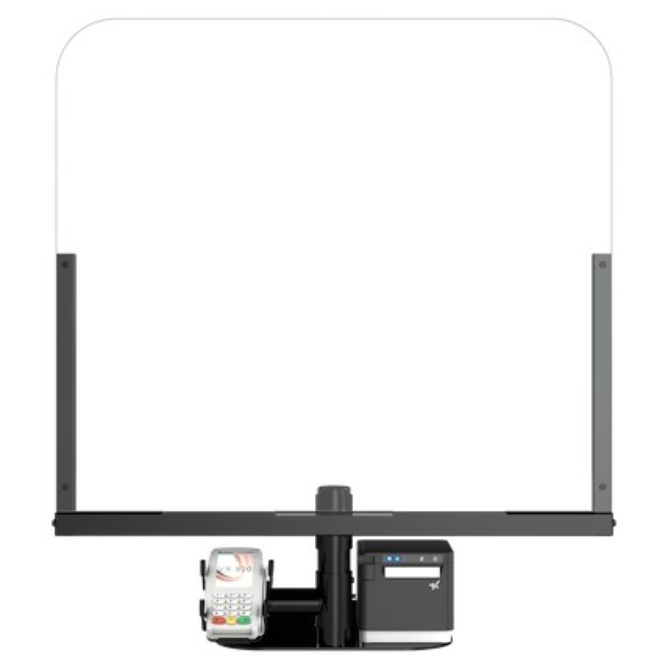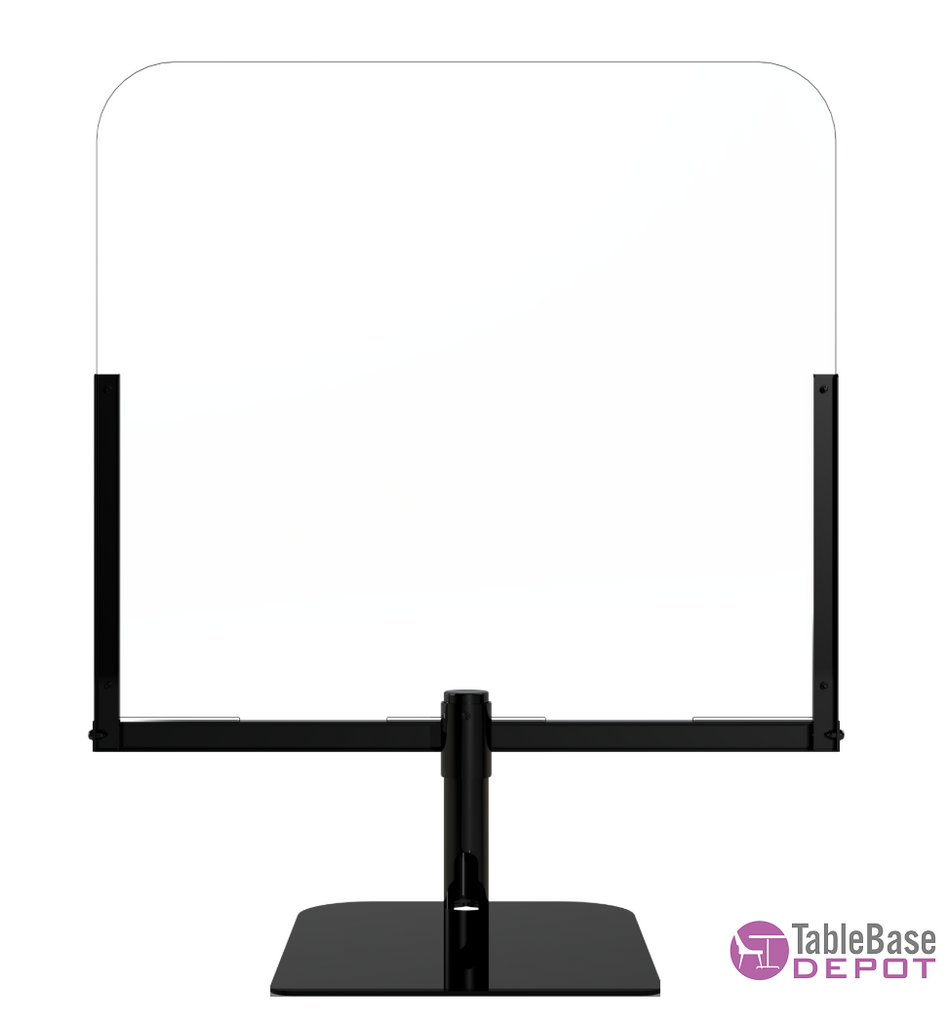 SMB POSS Payment Virus Germ Shield Barrier TBD2000
Some business owners are going the extra mile in creating space between staff and customers.  Confidence being close to people has weakened since the social unrest, so any measures to boost confidence are needed now.
Limits the spread of germs
30" wide and 33" tall
No countertop mounting or drilling required
Adjustable mounting poll
Compatible with any existing POS or mPOS terminal
Light-weight and portable
EASY TO INSTALL AND RELOCATE
The POSShield features a sturdy base plate with no countertop mounting or drilling required,
making it easy to install and relocate. With a focus on mobility and reusability, the POSShield can be easily reinstalled for future use cases including flu seasons, changes in store setup, and more.

DESIGNED FOR ADAPTABILITY
The gap in between the sneeze guard and the countertop enables the safe passing and scanning of products and can be adjusted to fit a cashier's needs. Payment pin pad terminals can be mounted to the pole if needed, and supplies are included to mount the shield to the countertop, if desired.