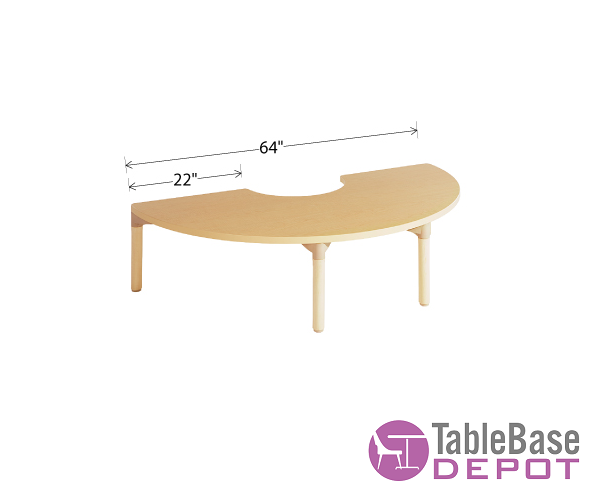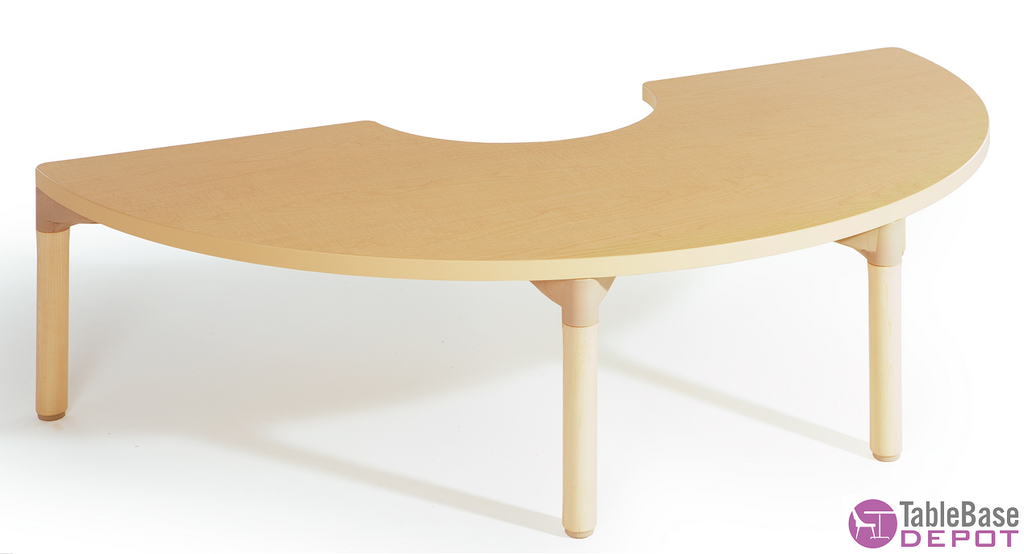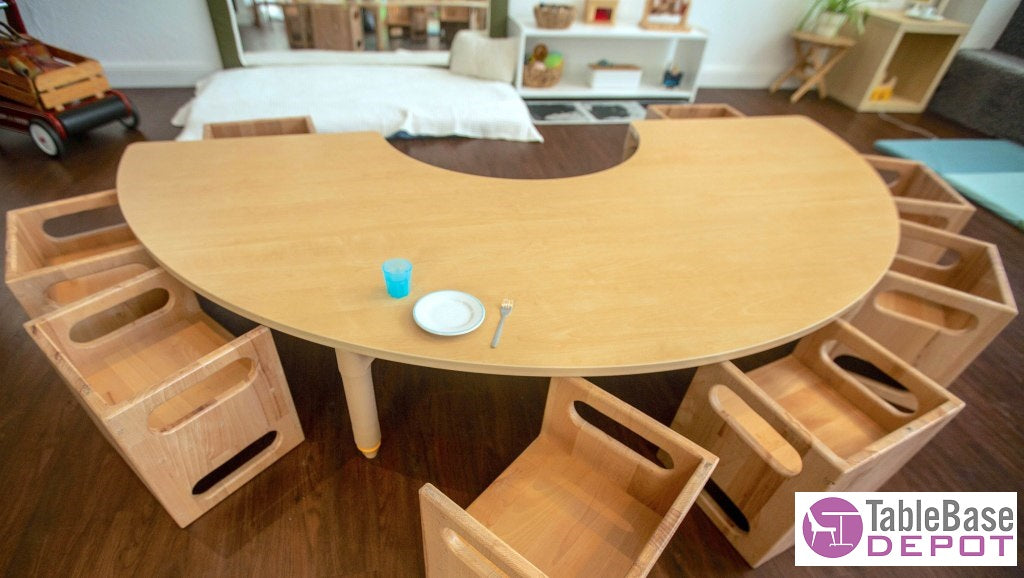 Willowbrook Adjustable Half Circle Classroom Table Natural Wood Finish
Tough 1⅛" table top. This table should still be around when your students send their kids to your program.
Easy to clean. For wet and messy play, the laminate is waterproofed with heat-sealed edging.
No warping. We've put the best laminate on the planet on both sides of the table top.
Table legs positioned for maximum stability, allowing more children—even a wheelchair—to fit.
Height compatible with MultiTables, so you can mix and match.
Which table height is right? Refer to the Chair and Table Height Guidelines.
This table seats 5
Table leg heights for Classroom Tables; choose from 10 solid table leg heights, ranging from 12"–30". Or try adjustable legs that grow with the children. No tools needed.