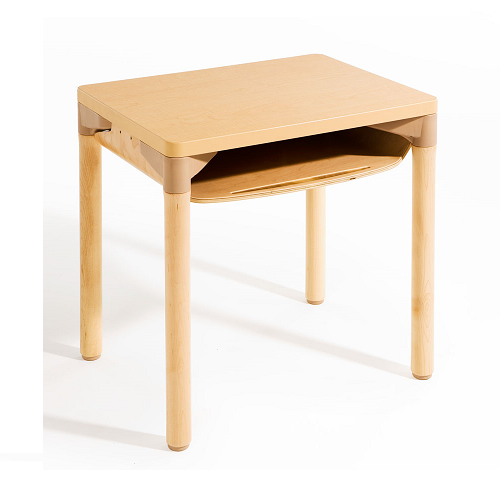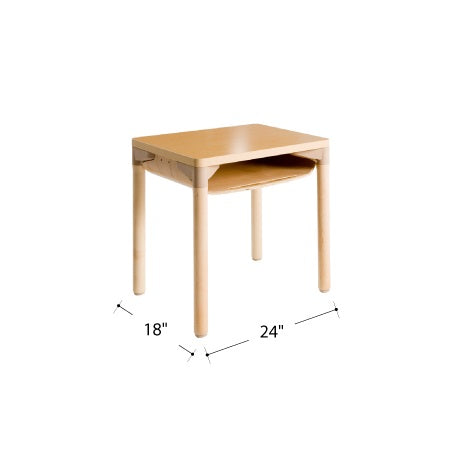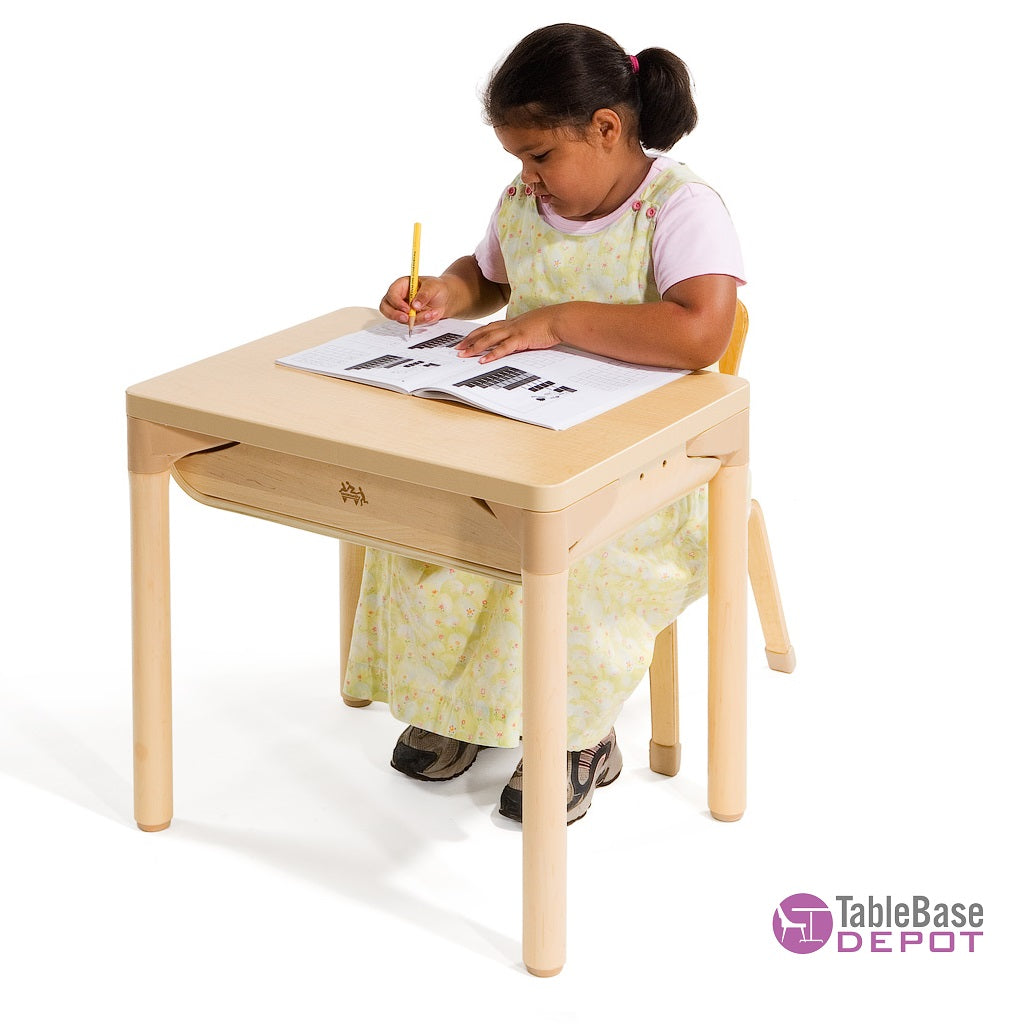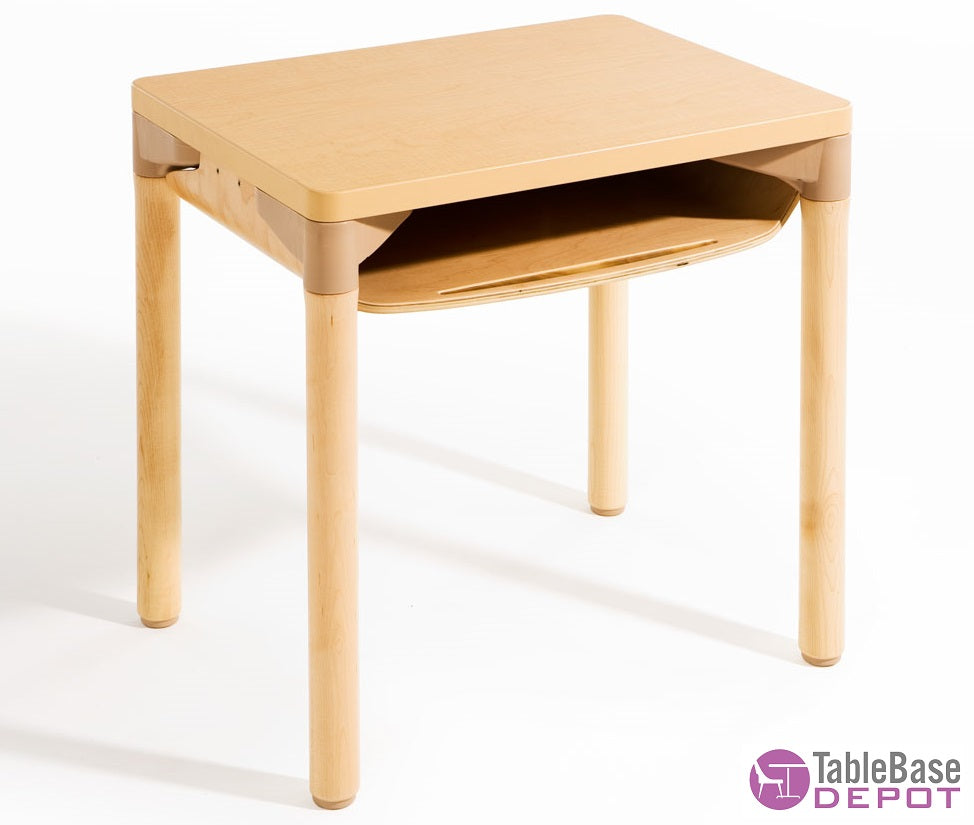 Willowbrook Adjustable School Desk Extra Storage Natural Wood Finish
Space-saving, with 40% more storage space than other wooden classroom desks.
Beautiful wood invites children to learn, discover, and explore. You asked for wooden desks to counteract all the plastic out there and here they are.
Blends with the Classroom Table line, giving your room a unified look.
Easy to clean. The laminate is waterproofed with heat-sealed edging to prevent warping.
Compartment dimensions: 4" x 22" x 15" deep.
Strong 1⅛" thick desk tops have a high-density particleboard core with top grade laminate on both sides.
Choose solid or adjustable legs in a variety of desk leg heights ranging from 21"–31". No tools needed.
Which desk height is right? Refer to the Chair and Table Height Guidelines.
Chair height should be 10" lower than desk height to give children enough leg-room.