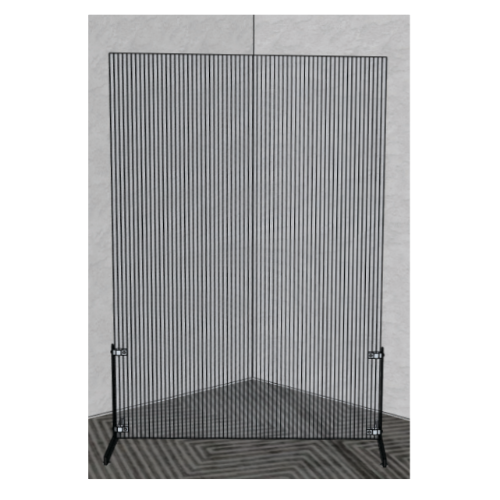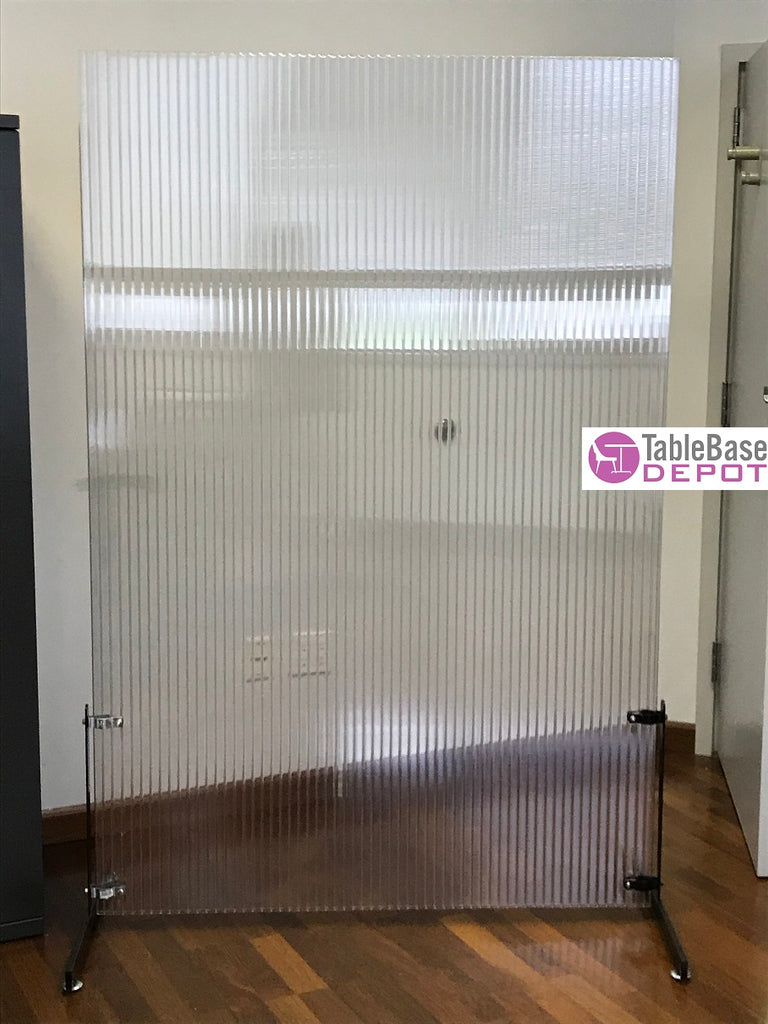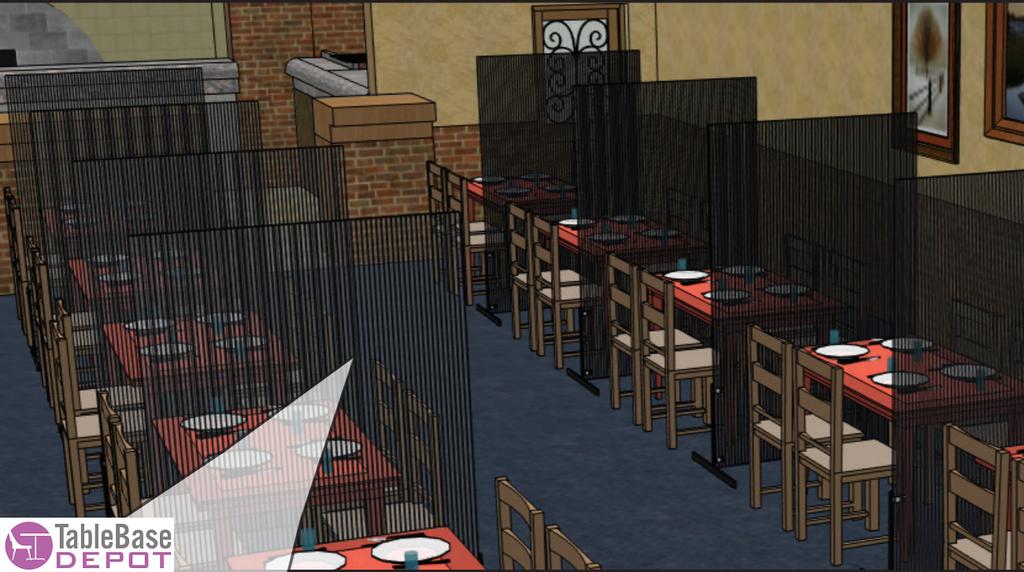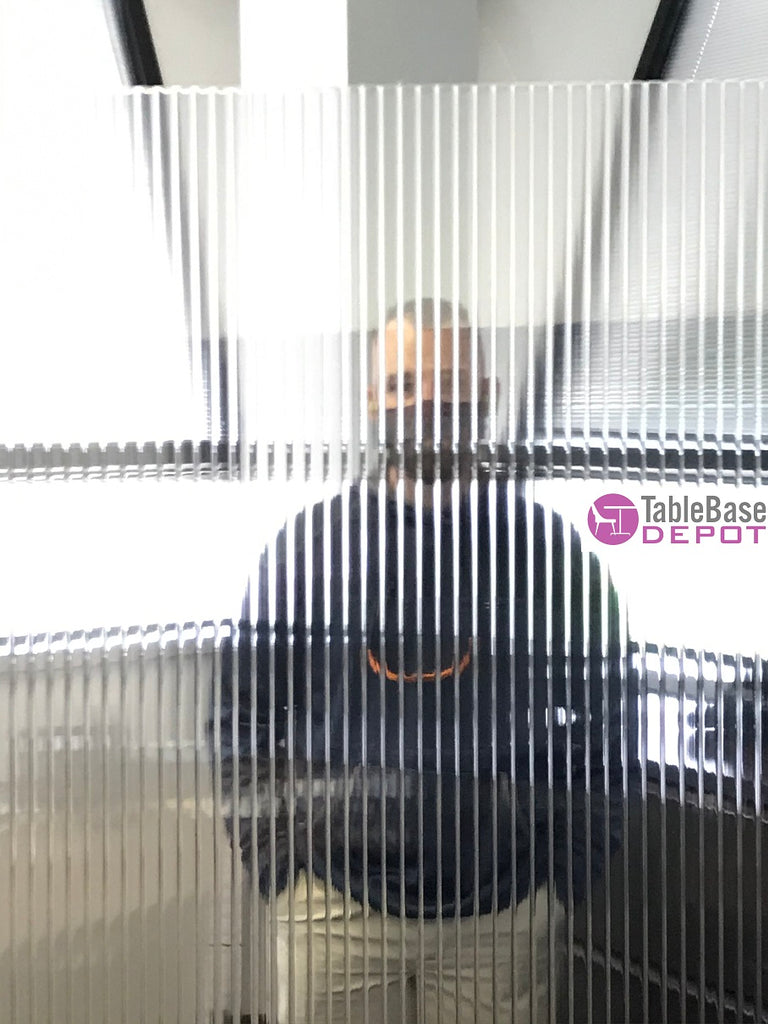 XLarge Fluted Social Distance Divider Semi Transparent Barrier
Our transparent systems will provide your customers with the confidence to return to their active lifestyle at places such as the gym, restaurant, office, and retail locations. The applications are practically endless. TableBaseDepot Partitions are simple to assemble, cleanable, functional and easy to store.
Portable divider walls are designed to act as table dividers for cafeterias, break rooms, and restaurants. In smaller areas like these, social distancing is more difficult, or in some cases, impossible, to practice. Portable divider walls allow employees and customers to be protected even when social distancing is not possible by acting as a physical barrier that stops germs from passing through.